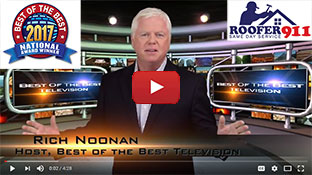 We Proudly Accept
Testimonial
What People Say About Us
The work was done quickly and professionally and pricing was reasonable. I knew I had a gutter problem but Steve recommended sealing other areas to prevent future damage. The guys that did the work checked my entire roof to see if there were other problems. I already recommended them to my neighbor who had a similar problem.
Vanessa Del toro
business
alexandria, VA
September 23, 2009
0.3
A Roofer's Portfolio
By: Steven Briesemeister
All roof materials are not the same and neither are all roofers. You will need to find a roofing contractor that specializes in the roof material type you want. Generally, you will need to get at least three bids for the job; all three should be relatively priced the same. As well, you will need to look at various other components in their roofer's portfolio.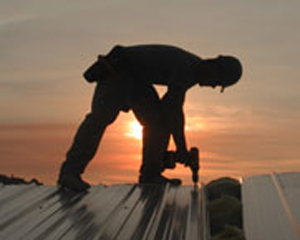 Roofer's should always be licensed in the area that you live. And just showing their license to you isn't enough. You should verify that the contractor is licensed and up-to-date on all his paperwork by calling your states contractor's license board or visiting their website. You will also be able to check other information regarding their personnel and their worker's compensation insurance. Other insurance that licensed contractors and roofer's should carry is known as liability insurance. Ask to see a copy of this and then verify coverage is up-to-date by calling the provider.
Another part of a roofer's portfolio should contain references and lists of former clients. Ask to speak with clients who live in your general area and who have homes roofed with roofing materials that you have chosen. These clients should be contacted and you should ask questions regarding the roofer's work, crew, and over-all performance and satisfaction. If possible, drive by these homes and see if you're satisfied with the look of the roof. Ask to see pictures of previous work, and ask questions regarding time constraints, weather situations, and warranties.
As well, you should ask roofers and contractors about their crew's experience, the number of worker's or roofers that will be present at your job, the times and schedules of the roofers, the supervisor's role in doing the job; as well as, the estimated time to complete the job. Roofer's should also be able to inform their clients of any unexpected delays or unforeseen problems.
Lastly, a quote or proposal for a roofing job should always be written and given to the homeowner prior to doing any job. No money should ever be transferred from homeowner to roofer unless a written contract is submitted and then signed by both parties. On this written contract, any and all money expected should be accounted for, as well, any warranties or other contractual negotiations previously discussed should be listed on the written contract. If any money is owed to the contractor prior to starting the job; it is wise to write a check or have a bank check written; you should never pay in cash. As well, most roofers will only ask for 10% down or $1000; whichever is less. If you are asked to make payments after a certain amount of work is complete; never get ahead of the work; as well, only pay if you're happy with the job done. Never pay roofer's in full until the job is completed and you are completely satisfied.

To verify that a roofer has an active contractors license, please visit http://consumeraffairs.com/ for more information.
Attention Publishers & Webmasters; Our Reprint Policies:

If you wish to publish/reprint any article from our site in your ezine, website, blog, forum, or
print publication, you must:

Submit Your Roofing Related Article