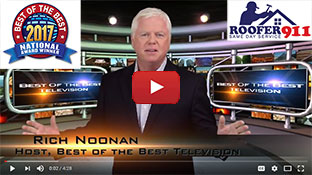 We Proudly Accept
Testimonial
What People Say About Us
I highly recommend Steve and the Roofer 911 team. They are fast, friendly and most importanly honest brokers of their work. Steve and his team came out the same day that i called both to provide a quote on the assessed damage to my roof and repaired the same day. There was an approaching storm and he hustled to ensure the roof was fixed before any further damage could be caused. Nobody wants to deal with a leaking roof - but with Roofer 911 you get it done fast and without a ton of haslte. Many contractors either dont show or show late - Steve and his team are courteous with your time and very efficient in getting the job done. My highest recommendation for Steve and his team.
Evan Kozlow
business
Ashburn, VA
April 7, 2011
0.3
Repairing a Roof Valley Leak
By: Steven Briesemeister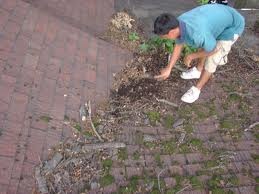 If your roof is older and has saw its better days; most likely eventually you will discover a leak. The most likely place this will occur is at your roof valley. A valley leak can lead to high costs for homeowners if not repaired immediately. Many homeowners' opt to repair roof valley leaks as a less expensive option than replacing the entire roof. If this is the route you have decided to take, consider hiring a professional roofer to repair all roof valley leaks.
There are several common causes for a roof valley leak. One of the most common causes is due to the improper placement of roofing nails in the installation process. Most professional roofers know that a roof valley leak can occur when nails are placed in the seam area of the roof valley. For that reason, most nail the shingles near the roof valley at least 6 to 10 inches from the seam area. Nails placed too close to the actual valley in the roof can cause tension on the shingles; this will cause them to crack and wear more easily.
Another common cause for a roof valley leak is due to aged shingles. Shingles usually have life spans of only 15 to 20 years; some of the newer asphalt shingles have longer life spans of 30 years. These older homes with aging shingles will see a roof valley leak due to wear and exposure to the elements. Shingles protect the roof valley from rain and snow; as well as, other debris. This water tight protection is lost as the shingles start to age. Shingles will start to deteriorate, crack, blow up, and even blow away after years of use. Exposing the inner roofing materials to the elements outside can definitely be a problem.
A roof valley is a common collector for leaves, limbs, snow and ice. These items can stop the natural downward flow of water. A roof should be inspected at least twice per year to ensure that leaves and other debris is not clogging roof valleys, gutters, and damaging the flashing. Keeping these areas clean and free of debris will also keep your shingles in better shape, sustaining their life span.
If a homeowner purchases an older home, they may want to inspect their roof valleys for leaks that may occur due to old repairs. Older repairs that are done with sealants and roof pitch will crack and chip away after time. If your roof valley leak is an old repair that's went bad; consider having a professional come in and repair the leak properly. This may mean removing some shingles and flashing in order to stop the roof valley leak in its entirety.
Winds can sometimes blow shingles away from the roof valley; as mentioned above, generally these areas are not nailed in place because of shingle strain. Unfortunately, this saving grace for the shingles can sometimes mean problems for homeowner's on windy days. As well, cut roof valleys can easily be blown up from heavy rain and wind. If either of these scenarios occur; just act fast to replace the shingles. Most likely, no inside or inner roofing damage has occurred if this is caught early.
Roofer's will generally protect the roof valleys with added felt roofing paper; this helps protect the home from water damage just in case the shingles aren't doing their job. As well, there are several tricks of the trade that professional roofers will do to flashing that helps direct water into gutters instead of standing in the roof valleys. Most licensed roofers that are familiar with shingled roofing will be able to help homeowners with their roof valley leak; as well as, help them prevent future roof valley leaks.
Article Source: http://www.roofer911.com
Attention Publishers & Webmasters; Our Reprint Policies:

If you wish to publish/reprint any article from our site in your ezine, website, blog, forum, or
print publication, you must:

Submit Your Roofing Related Article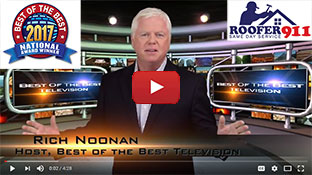 We Proudly Accept
Testimonial
What People Say About Us
It was a pleasure to deal with you and your team. Thank you for working with me to get the whole job completed despite my confusion. I will definitely seek you out again for future work.
Andre D.
business
Fairfax City, VA
October 17, 2009
0.3