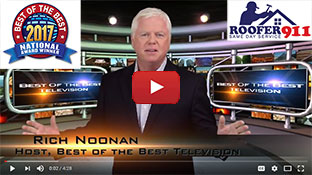 We Proudly Accept
Testimonial
What People Say About Us
A raccoon chewed a 4" x 16" hole in my roof. I uploaded a photo and sent an e-mail to Roofer911 late on Sunday afternoon. I received a response a couple of hours later with a quote. I accepted the bid and a crew arrived at 0730 the next morning and repaired the damage in about an hour. A very painless process. I was truly surprised that a roofing company would respond so quickly on a Sunday afternoon. I would definitely use Roofer911 again and will recommend to neighbors.
Donald Wingard
business
Alexandria, VA
April 23, 2013
0.3
The Effects of Melting Snow and Roof Leaks
By: Steven Briesemeister
Looking after the roof of our house is the first and possibly most important step to caring for the long-term life of any house. Roof leaks are obviously a big problem in any house but knowing the correlation between melting snow and roof leaks can help you to prevent one of the major problems that many houses face. When snow melts and runs down the roof it often refreezes at it reaches the edge of the roof and the gutter. You've probably stood back in awe looking at these ice dams that form,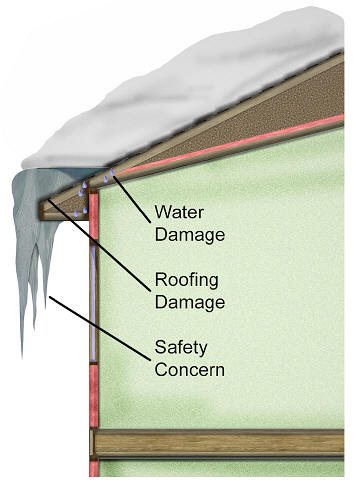 but these can cause havoc with the integrity of your roof. However, they are relatively easy to prevent and doing so will undoubtedly save you money and heartache in the future.
How ice dams form.
The warmth from your house melts the snow on the top of your roof because this is the warmest part of your roof. As this melted snow runs down the roof underneath the snow it then reaches the roof edge, which is at sub zero temperature; this drop in temperature causes the snowmelt to refreeze creating the dams that you often see on people's houses in winter. The weight of these dams can cause a problem itself, however, the real problem occurs when further snowmelt collects in pools against the dams. This water eventually runs through the roof and into the house. Understanding this connection better melting snow and roof leaks is the first step to preventing it, and you basically have two options in order to do so.
Control the roof temperature.
There must be sub zero temperatures in order for the snow to be created initially, there then must above zero temperatures to melt the snow and there must be further sub zero temperatures to create the ice dams. Without all three of these factors you will not suffer from ice dams. For instance your shed is very unlikely to suffer ice dams because the entire surface of the roof is at a sub zero temperature. This means there is no build up of ice around the eaves. It is virtually impossible to keep the whole of your roof at temperatures above zero during very chilly winters, but it is possible to keep a new roof entirely at sub zero temperatures without compromising the temperature of the house. In order to avoid melting snow and roof leaks you need to have very good insulation, ventilation and an effective air barrier. This keeps the warm air in and the roof at a constant temperature thus eliminating melting snow and roof leaks from occurring.
Protection for the perishable areas of your roof.
In many cases you can use a rubber membrane that is attached directly to the roof and the shingles are then added on top. The membrane is actually self-healing so the rubber will heal around the nail holes you create when attaching the shingles. This means that the delicate areas of your roof will be protected in the event of ice dams forming. This can be an effective way to control melting snow and roof leaks in older roofs that are not being replaced.
Attention Publishers & Webmasters; Our Reprint Policies:

If you wish to publish/reprint any article from our site in your ezine, website, blog, forum, or
print publication, you must:

Submit Your Roofing Related Article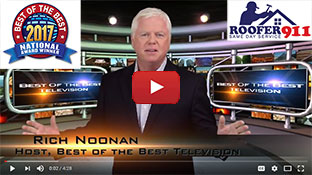 We Proudly Accept
Testimonial
What People Say About Us
Steven was very responsive and professional. Very helpful and flexible with coming out to see the job, giving feedback, good explanations and solutions to the problems. Liked the fact that the job was "broken down" into problem areas, also financial breakdown and explanation, made it all easier to understand and evaluate. appreciate the fact that they work in a way (electronically) that it made it easier to see (through pictures),and respond and approve via email, saved a lot of time and facilitated things. Would definetely recomend further! thanks again!
Yvonne Mandri
business
Alexandria, VA
January 15, 2011
0.3