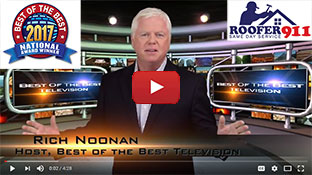 We Proudly Accept
Testimonial
What People Say About Us
Steve, you are the roof whisperer! I was extremely impressed by your professionalism, and your ability to immediately diagnose the problems with our roof. Your crew did a great job. I will call when we have our first heavy rain!
James Mulvenon
business
Burke, VA
October 25, 2011
0.3
Do I Need a New Roof?
This is the first question many roofing contractors get asked when dealing with a new potential customer. Often the answer is that repairs will do the trick. Other times a new roof or re-roof will be in order. We will discuss some common problems that occur and try to determine the best course of action for each. I'd like to note here that it is always best to seek the advice of a reputable, qualified professional. Early detection of problems is by far the most desirable option available. Yearly inspections by a knowledgeable, licensed professional can save you a ton of money in future repair, or replacement costs.
Exterior Inspection
A thorough exterior inspection should be the first step in making a decision on whether to replace or repair. A frequent culprit is damaged or missing shingles. High winds as well as improper installation can cause shingles to become displaced. Some regions of the country (especially in the southeast) may have shingles permeated by algae or fungus which can lead to damage of the roof decking material. Damaged or improperly installed flashing around chimneys, skylights, and vents may also be a source of potential problems. Checking rain gutters for granules and bits of rotten wood may also indicate trouble. It should be mentioned that loose granules found after application of new roofing should not alarm you, this is normal; on older roofs this indicates the need for replacement. Buckling of shingles may be a result of improperly installed felt, or shifting of the roof deck. Though there are other things to look for while inspecting the exterior of your roof an interior inspection is most likely to be the deciding factor when asking "Do I need a new roof?"
Interior Inspection
An interior inspection can be instrumental in deciding whether or not to go with a new roof. Deteriorated decking or decking that sags between the rafters (sometimes visible during an exterior inspection) is a sure sign that superficial repairs such as replacing a few shingles will not suffice. If both the decking and rafters are badly damaged it is time to consider a new roof. Re-roofing (placing a new roof over the existing one) when there is extensive damage to rafters and/or decking can lead to major future problems, even roof collapse in areas with heavy snow.
Signs of leaking found in the attic indicated by dark spots in the wood are another common problem especially around vents, chimneys, and other holes in the roof. Spots found in the wood should be tested to determine whether they are a result of old problems that have been fixed or newer ones in need of repair. Wet or soft spots suggest a current problem whereas dry and hard spots are more than likely old problems that have been previously repaired. Water stains or sagging ceilings are usually indicative of current problems such as a leak or poor ventilation which can cause condensation and may result in water damage. These are only a few of the problems which can occur. It is extremely important to contact a professional if for any reason you believe your roof is in need of replacement or repair. Also, check the link below for more detailed information about roofing inspection. And remember that early detection by regular inspections is by far the best plan to avoid expensive repairs. Get more info at http://roofing.owenscorning.com/homeowner/thingsyoushouldknow/needaroof.aspx
Article Source: http://www.roofer911.com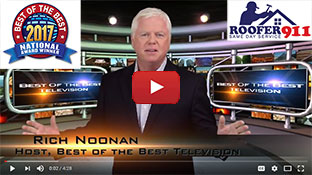 We Proudly Accept
Testimonial
What People Say About Us
I had leaks on several spots on my roof due to the original roofing company did a poor job (we do not know who they were at the time of the purchase). Since then I had several companies including, Alexandria Roofing, Springfield roofing, Kirby kerns worked on the roof to address these problems, after spending substantial amount of money and persistence problems, I tried roofer 911 based on other reviews on this site. As I was beginning to completely lose my faith in competent roofers these guys restored my faith. Since they have worked on my roof I have had no leak whatsoever no matter what torrential rain is coming down. Additionally they were very on time and professional. Well no one is going to touch my roof but these guys.
Gene Ariani
business
Alexandria, VA
August 16, 2010
0.3