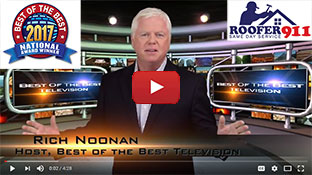 We Proudly Accept
Testimonial
What People Say About Us
Worked quickly. Very good estimate and provided pictures that allowed us to see the actual problems. Explained issues well.
Kristen Corwin
business
Alexandria, VA
August 25, 2009
0.3
10 Tips To Hiring Roofing Contractors In Alabama
By: Steven Briesemeister
Before writing tips for roofing or roof replacement, it is interesting to share with you, the harrowing experience of a smart legal officer who paid $6,000 to a contractor for a roof repair. The roof leaked as soon as there was rain and nothing was done by the contractor for roof replacement or roof repair, except giving vague answers and making excuses. I suggest avoiding few mistakes listed below, before you hire a contractor for work of roof installation, roof repair or improvement in roofing:
1. Have a clear picture of your roofing or roof replacement needs and outcome. You can check the results with your expectation only when you know what you want. There is no point in changing your mindset when half of the job is completed. Know exactly your need.
2. Get everything in writing. You may not like to hear "The gutters were never included in the job".
3. Insist on putting dates in the contract. It is very important to have dates included if you want the job finished within a particular time.
4. Big advance payment may be damaging. When both parties sign the contract, you may pay the contractor a deposit or for the purchase of materials when the job is about to start. Never pay in full before the completion of the job.
5. Verify with Alabama Consumer Affairs that the roofing contractor is licensed and insist on seeing a copy of there liability and workers compensation insurance policy. Better yet, call the insurance company to make sure that the contractors' policy covers roofing, otherwise you may have to foot the bill if a worker is hurt on the job.
6. Referring the phone book to hiring roofing contractors? Instead it may prove wiser if you can ask your friend who had got done similar job or you can seek suggestion from the owner of a hardware store. It is better to have recommendation from others who have got done similar type of jobs.
7. Don't think everything in roof installation and roof repair will be smooth. So many factors which may affect the work like weather delays, quitting of employees, etc. What is important is that the contractor should be able to sort out the issues smoothly to your liking.
8. Prepare for tackling messes. It may be efficient to keep things near the area of the job where they will be used, instead of removing them. It is prudent, for example, to cover the things properly where lot of dust generate. Make sure to spell out clearly in the contract of cleaning the job site once the job is over.
9. Add penalty clause in the contract. This is important particularly for large jobs. Instead of specifying a target date of job completion, it will be much better to frame the clause like " Beyond May 2nd, for each unfinished day of the job, $100/ day deduction will be made from the contract price. " This may be called a motivational clause.
10. Only contracts will not prevent your problems. Though contracts help, it may be ignored by paradoxical people on both sides of the contract. Too much can be read from the contract which may worsen the situation. It is important to keep an open eye and also to work with somebody you know.
Attention Publishers & Webmasters; Our Reprint Policies:

If you wish to publish/reprint any article from our site in your ezine, website, blog, forum, or
print publication, you must:

Submit Your Roofing Related Article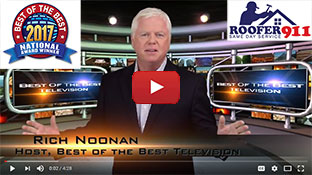 We Proudly Accept
Testimonial
What People Say About Us
Through out my years of people coming over and working on any type of job, I have never had anyone like Roofer 911. They came the same day, work very hard, cleaned up completely after the job was done and was very informative on making sure I knew what job was being done. I will refer roofer 911 to any one who needs any work done on their roof or siding. Thank you very much!!!
Denise Mazzan
business
sterling, VA
July 23, 2009
0.3