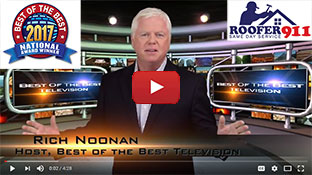 We Proudly Accept
Testimonial
What People Say About Us
Leak totally repaired and tested during hurricane Sandy!
Thomas Scott
business
Great Falls, VA
October 30, 2012
0.3
Flat Roofing Materials
By: Steven Briesemeister
It's a fact that your roof is one of the most important parts of your house and is the one thing that provides the building structure, the building occupants and the building contents with protection from the elements. Many roofs are in a state of disrepair but homeowners ignore this until the roof gets worse or until the weather gets worse.
With regular maintenance and the early identification and fixing of any problems you can usually avoid the big problems that have equally big price tags attached to them. Regular maintenance in this way will also help extend the life of your roof.
Selecting flat roofing materials.
Flat roofs have extra difficulties associated with them. Because they do not slope rainwater does not automatically run down the roof and drain off. It is absolutely vital that flat roofing materials are as water resistant and water tight as possible to prevent serious damage to the roof itself and to the rest of the building and it's contents. New types of flat roofing material are being used and while these offer more in the way of protection they are also more expensive as a general rule. There are still three main types of flat roofing materials that are used on a regular basis on new and older houses.
Built up flat roofing materials.
Built up roofing is basically just that. Built up roofing consists of laying down several layers of tar and water resistant materials and then covered with gravel. This is quite an old technique but the introduction of new waterproof materials has seen the strength and durability of this technique increase. The gravel acts as a good fire resistant layer and can be made to look very attractive. It is usually the cheapest of the flat roofing materials available, however, it is very heavy and may require strengthening of the joists. It is also impractical to use on residential houses that are being lived in because it smells terribly. The gravel itself can clog gutters and other vital aspects of water drainage.
Modified Bitumen flat roofing.
Modified bitumen is another stalwart in the world of flat roofing materials. Once upon a time it was necessary to use torchdown techniques that involved burning the roll of material onto the roof, however it is now possible to get adhesive varieties, thus cutting out the potential fire hazard that is sometimes associated. The mineral surface that is used to create modified bitumen can be created in light colors, effectively reflecting the heat and sun. This will cut down on your energy bills during the summer months, and it can even be installed by any avid (and competent) do it yourself fanatic.
Rubber membrane
Rubber membrane is another method of coating your flat roof. As far as flat roofing materials go it is durable and resistant to general wear and tear. Leaks are easy to find and repair, but the cost is really quite high. The standard black rubber does not reflect heat and paying for a lighter membrane will cost you more, however, it is quick to fit and will cause little disruption to your house life during the process.
Attention Publishers & Webmasters; Our Reprint Policies:

If you wish to publish/reprint any article from our site in your ezine, website, blog, forum, or
print publication, you must:

Submit Your Roofing Related Article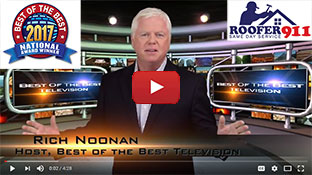 We Proudly Accept
Testimonial
What People Say About Us
I called Steve at 8:00 PM on a Thursday after my wife discovered a leak in our upstairs bathroom; not only did he take my call, but he told me he'd be at our house at 7:30 AM the next day. Steve was on time (10 minutes early, even) and immediately pinpointed the problem, showing me the obvious leak as well as an unobtrusive but still serious water problem on his infrared camera. Steve got me an itemized repair list within 20 minutes and by 9:15 AM, his crew had started work on my roof. By 11:00 AM, they were done. I'm nothing short of amazed with the speed, expertise and results of Steve and his crew. I highly recommend Roofer911 for any roofing problems that you might have.
John Terrill
business
Reston, VA
March 13, 2011
0.3