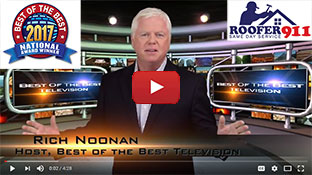 We Proudly Accept
Testimonial
What People Say About Us
Top notch work performed on time on budget professional courteous and pleasant to do business with. Thanks!
Susan Teaford
business
Springfield, VA
January 24, 2010
0.3
Why you need an Attic Fan
By: Steven Briesemeister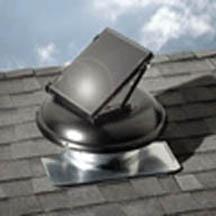 For many of us, storage space is a big issue; thankfully, most homes have an attic, which loans itself to storage for homeowners. Although, not the ideal place to store your old antiques and children's baby clothes, sometimes- it's all we have. If you've journeyed up into that attic on a hot July day; you probably are very aware of the heat that is pent up in this small space. In the dead of summer, you attic can reach temperatures of 150 degrees Fahrenheit. Most homeowners don't realize what this heat from their attic can actually do to their belongings in storage and more importantly, their home's structure. One way to ensure your home is adequately ventilated is by using an attic fan.
Older homes generally have side vents on each side of their house; these vents are generally installed at least 1 to 2 feet below the actual highest roof pitch. Experts have found that as heat rises, it actually bypasses these side vents; rendering them basically useless. Most homeowner's that are building homes and renovating older homes have found that a better choice for ventilating the attic space is through the use an attic fan. If an attic fan is properly installed, it will act as an air circulator; pulling hot air out of the attic and cool air into the attic. Most attic fans have thermostats that regulate the air cycles. Most homeowner's will find that the overall cost of an attic fan and the thermostat regulator is much less expensive than subsequent air conditioning bills in the summer months.
In fact, there has been much research done on the overall cost savings to homeowner's whom choose to install attic fans. According to the experts, a homeowner can save at least 30% each month they run their air conditioning if a properly installed attic fan is cooling and circulating heat in the attic. As well, for homeowner's that have upstairs living quarters; you'll find that an attic fan can cause those overall temperatures to drop nearly 10 degrees.
An attic fan can also keep the roofing material on your home much cooler. It's a proven fact that heat from the inside is just as devastating as hot temperatures on the outside. Both of these scenarios can shorten the life span of roofing materials, especially shingles. Hot temperatures in the attic can also damage the insulation and wood; heat will cause wood to expand and this often means replacement of rafters and other structural materials. If your attic is prone to dampness, the heat can cause mildew and mold to grow; a definite problem for the entire family.
For those that are looking into installing an attic fan; there are several types, there's the solar powered and the electrical powered. The solar powered runs off of solar energy and is generally very cost effective over time. For those interested in the electrical versions of attic fans; you need not worry about energy consumption; it takes only 300 watts of electricity to operate a running fan. As well, attic fans can be installed on roof tops or at gable ends like traditional attic vents.
Attention Publishers & Webmasters; Our Reprint Policies:

If you wish to publish/reprint any article from our site in your ezine, website, blog, forum, or
print publication, you must:

Submit Your Roofing Related Article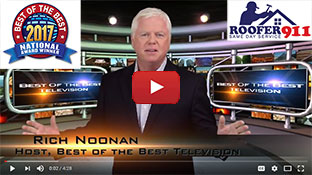 We Proudly Accept
Testimonial
What People Say About Us
The Roofer911 team performed the work as requested. They were prompt, courteous, and left everything clean when they were finished. Steven called to let us know when everything would be done. I would recommend them highly.
Dan Young
business
Alexandria, VA
July 29, 2012
0.3