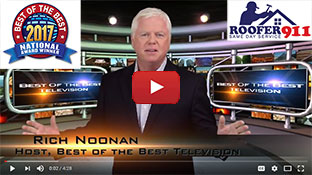 Roof Repair Washington DC
SUPERIOR WORKMANSHIP AND GUARANTEED SATISFACTION!
Four Steps to Fix your Roof Leak
With homes and businesses that are some of the oldest in the United States, you can bet somewhere in the Washington, D.C. area that there is a roof leak. Roof leaks can not only ruin your day, they can ruin your home or business.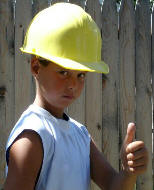 Fixing your own roof leak can be next to impossible without the right licensing, insurance, tools, and experience. That's why hiring a roofing contractor to repair your roof leak is the best way to get the job done right. But not all roofing companies are the same. If you're looking for the best roofing company in Washington, DC, then use these four steps to fixing your leak and you'll be sure to get the best repair at the best possible price. Call Roofer911 today at (703) 475-2446 or send us an email at Roofer911@gmail.com and we'll send a qualified roofer to your home or business for free inspection and estimate of your roof repair.
1. Licensing and Insurance - One of the most important steps and the first on your list is to verify your potential roofing contractor has the right licensing and insurance. Without the right license, you could face legal actions and fines from the local building department. Without the correct insurance forms, you could be held responsible for potential property damages or injuries to workers. Checking for these two most important items are crucial to your Washington DC roof repair success. A quick call to your local building department can let you know exactly what license and insurance they have and for how long they have had it.
2. Warranties - Finding a roofer with the right licensing and insurance isn't too tough, but finding a roofer who will match the warrantees of the products they use on your roof is much harder. To get the most out of your roofing materials, hire a roofing contractor who will provide you with a warrantee that will meet or exceed the products they install. After all, your roof is only as good as the roofing company that installs it. At Roofer911, we match any products warrantees with our own, ensuring you get the best roofing installation on your home or business. Give us a call today at (703) 475-2446 for a free estimate of your roofing problems.
3. Experience - Getting the best of the best starts with experience. A roofer should have plenty of experience working with your particular roofing dilemma. Without the right roofing experience, you could be stuck with an inferior installation that leads to future roofing problems. Always be sure to get at least three contactable references when you receive a bid from a roofing company. Roofer911 has over 35 years of roofing industry experience, so you can rest assured when you call us—we'll pinpoint your roofing leak and fix it the same day. Call us today at (703) 475-2446 for a free inspection and estimate and you'll see why we are Washington, DC's premier roofing company.
4. Same Day Service - It's no secret that when a roofing leak is found, it needs to be repaired right away before further damages can occur. That's why it's so important to hire a roofing company that will provide you with same day service so that you can spend less time worrying about your roof leak and more time living life. Roofer911 offers same day service guarantees so you can be certain your roof repair project will get completed as soon as possible before problems get worse. So what are you waiting for? Give us a call today at (703) 475-2446 for a free estimate and we'll fix you roof leak the same day—guaranteed.
Leave Your Comments
Read Ratings & Reviews Posted By Homeowners in Virginia, VA for Roof Repair & Installation
Leave Your Comments