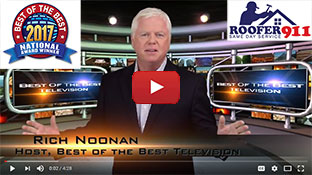 Roof Repair Middleburg, VA
SUPERIOR WORKMANSHIP AND GUARANTEED SATISFACTION!
Why does my Roof Leak only in the Summertime?
If your roof leaks, but only in the summertime, you might have more than just roof leak problems. When summertime conditions affect your roofing system, gutters, siding and windows, leaks can be the side effect, while mold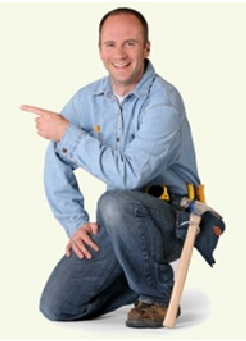 and mildew are the worst concern. Solving these summertime leak hazards starts with knowing how they can happen in the first place. Use this guide to why your roof may leak only in the summertime and you'll be sure to find and repair your roof right away. If you have a leaky roof, but it only happens during the summer, call Roofer911 today at (703) 475-2446 or send us an email at Roofer911@gmail.com and we'll send a qualified roofer to your Middleburg, Virginia home for a free, no obligation inspection and estimate of your roof repairs.
A summertime roof leak can cause more trouble than just a simple stain on your ceiling. If you spot any of the following roof leak symptoms on your home or business; don't wait before it's too late. Call a licensed and insured roofing company to inspect your home for summertime leak problems.
• Poor Attic Ventilation - One of the biggest problems with homes that only leak during the warmer months of the summer and spring can be caused by poor attic ventilation. When hot attic air is allowed to build up in the home, it has to escape somewhere. Many times, it flows through the cracks between roofing panels and plywood. The hot air then leaks through the gaps and keys in asphalt shingles, causing them to curl and become a roof leak. Poor attic ventilation can also be the source of the leak itself. When high humidity or condensation from poorly insulated air conditioning vents is allowed to accumulate in attic spaces, water leaks are bound to occur. Worst of all, wet attics from high humidity are breeding grounds for dangerous mold and mildew problems. If black mold is allowed to occur, it can easily cause severe health issues and irreversible damages to your home. In some extreme cases, black mold removal can cost more than tearing down and rebuilding the home. If you suspect your roof leaks due to poor attic ventilation, call Roofer911 today at (703) 475-2446 and we will perform a no obligation free inspection of your attic ventilation system.
• Storm Damages - When emergency roof repairs are needed from storm damages, it can be a hassle to say the least. But many times when storms roll through the Middleburg, VA. area, they can cause roof damages that aren't visible to the naked eye. Cracks, splits and breaks in shingles, flashings and roofing penetrations can all occur from strong winds and rains that take place during the warm summer season. If you have a roof leak that only happens when strong storms are overhead, finding the leak using conventional tools doesn't always do the trick. That's why at Roofer911 we use state of the art infrared detection cameras to pinpoint roof leaks that you can't see with the naked eye. Call Roofer911 today at (703) 475-2446 for your infrared leak inspection and no obligation estimate today.
• Faulty Gutters - Your homes gutter system is designed to wick water away from the homes walls and foundation to prevent interior leaks. But when gutters are clogged with summertime leaf debris or they are improperly installed to begin with, they can cause roof leaks. Check gutters twice a year before winter and summer weather conditions prevail. If you spot any mold, staining or water damages around your gutters, call Roofer911 today at (703) 475-2446 for a free inspection and estimate and you'll see why we are Middleburg Virginias premier roofing company.