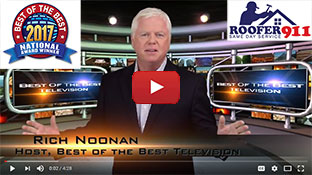 Ashburn Roof Repair
SUPERIOR WORKMANSHIP AND GUARANTEED SATISFACTION!
Common Services
in Ashburn

Do you have an ongoing, hard to find roof leak that others cannot solve? No matter how consistant or sporadic we stop them all, guaranteed!

Aluminum ridge vents are a very common exhaust ventilation system in Ashburn, Virginia and when not installed correctly, they will blow off or leak during a melting snow or driving rain.

Our highly sensitive infrared camera detects a hidden roof leak inside this bathroom because of an improperly installed vent pipe on the roof. Roof repairs were completed quickly and efficiently before mold had a chance to develop.

We are committed to exceeding your every expectation when it comes to the installation of your new roof. Quality workmanship is what matters most in a roofing system and that's our promise to you!

Bay windows or as many people refer to as bumpout windows can be a real nuissance for many homeowners, especially since they don't leak with every rain. We guarantee to locate and fix the source of the problem, no matter how difficult!
Ashburn offers the best of the best for urban living. The community, which is a census-designated place, is one of the wealthiest areas in the entire country. With a population of 43,511, it is northwest of Washington and many of the movers and the shakers in the country live here. Dating back to the early 19th-century, it has some wonderful houses that are over 100 years old. Whether you own an historical home or something more contemporary the climate will force you into having roof repairs to protect it.

If you own a "century" home, chances are high that work has been done on the roof to bring it up to current standards. But that doesn't mean you can put it out of your mind. Roof problems start happening from the moment it is first installed. There is a natural aging process that takes place. Your roof takes on the responsibility of protecting your entire home from precipitation, hail, wind, temperature extremes and UV rays from the sun. This does not take into account the potential from infrequent forms of damage, such as puncturing a hole in the shingles by walking on the roof.
We actually get a lot of rain here, roughly 42 inches, or six inches more than the average for the country. In addition, we get nearly two feet of snow in the winter. That adds up to several hundred gallons of water that could potential get into your house if you have a leaky roof.
Get a roof repair now
If your roof is over 5 years old, and it has not been given much TLC, it would be fairly unusual if you did not need to have some work done on it. Fixing normal wear on a roof doesn't have to be a bad thing, meaning it doesn't have to cost you a lot of money. In fact, a roof repair can be quite inexpensive when you get the problem dealt with immediately. If you don't, here are some examples of what can go wrong:
| | |
| --- | --- |
| | A few shingles blown off by the wind leave sections of the roof exposed to the rain, which seeps into the wood sheathing under the shingles and rots it out. |
| | Blocked gutters increase the humidity to the point where the soffit and fascia rot, so when it rains, water leaks into the cavity of the exterior wall. |
| | A poorly insulated attic traps humidity and becomes the breeding ground for toxic black mold. |
| | An old "boot" around a vent pipe cracks and allows water to leak into the attic and ceiling below. |
| | Flashings that separate from the roof leave seams in the roof totally open to the rain. |
| | Poor roof design allows rain to enter through the attic during storms with wind-driven rains. |
Even if you hesitate to have work done on your roof, schedule a roof inspection so you can make some educated decisions. Your roof doesn't have a warning light on the dash like your car does. It can't tell you there is a problem brewing. It needs to be checked by a professional that recognizes the signs.
An ounce of prevention is worth a pound of cure
By scheduling an inspection for your roof, you are dealing with the problem before it gets really bad. You are being proactive about the condition of your home. Water damage is terribly destructive and very costly if permitted to continue unchecked. By taking care of small
roof repair
issues with your Ashburn home, you will add years to the life of your roof and save money in the long run.
For more information on building and development in the Ashburn area; contact their local government office; simply visit www.loudoun.gov for information.
Serving the following zip codes: 20146, 20147, 20148, 20149, 2209
Our Complete Range of Roofing Services in Ashburn, VA include:
Leave Your Comments
Read Ratings & Reviews Posted By Homeowners in Ashburn Virginia, VA for Roof Repair & Installation
67
user reviews with an average of .
Total of
Leave Your Comments
Recent Free Roofing Estimates Requested from Roofer911
Type of Service: Other
Date Submitted: Thursday, May 26, 2016 - 1:46 AM
City: Ashburn
State: VA
Customer Type: First Time Customer
Description: Hello, I just put a contract on a house in Brambleton. I noticed a water leak in one of the bedroom photos and would like an inspection of the roof. I currently live in Saudi Arabia so you'll have to work with my realtor. If you are interested, please respond. I would like the inspection to be as soon as possible. Thank you, Pamela



Type of Service: Roof Repair, Not Emergen
Date Submitted: Monday, February 29, 2016 - 10:02 PM
City: Ashburn
State: VA
Customer Type: First Time Customer
Description: I think we have a bump-out roof leak. Looking for an estimate for repair. Thanks!



Type of Service: Emergency Roof Repair
Date Submitted: Monday, February 29, 2016 - 9:58 AM
City: Ashburn
State: VA
Customer Type: First Time Customer
Description: Diagnose and repair leak to porch roof and front bay window, check size of gutter (undersized?). HAVE AN APPOINTMENT FOR 3/1 BETWEEN 8 AM AND 1PM



Type of Service: Roof Repair, Not Emergen
Date Submitted: Sunday, February 28, 2016 - 4:17 PM
City: Ashburn
State: VA
Customer Type: First Time Customer
Description: A few shingles blew off in the wind the other day. Need to get them replaced. Thanks!



Type of Service: Emergency Roof Repair
Date Submitted: Friday, February 26, 2016 - 3:50 PM
City: Ashburn
State: VA
Customer Type: First Time Customer
Description: Talked with Steve on Friday, 5:45; Our ridge vent has come loose. I will not be at home through the weekend but will be available to discuss and give the go ahead via phone. Thanks for helping