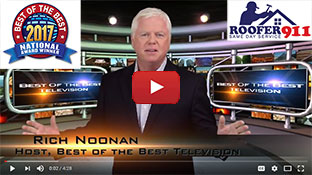 Aldie Roof Repair
SUPERIOR WORKMANSHIP AND GUARANTEED SATISFACTION!
Common Services
in Aldie

| | |
| --- | --- |
| | |
| Our infrared camera detects wet insulation trapped inside the exterior wall from improperly installed roof flashings above. The drywall inside this home showed no signs of wetness and was dry to the touch. | |
| | |
| The sagging gutter in this picture above caused the wood fascia to rot and the vinyl soffit below to collapse: Solution: Replace all damaged wood, re-pitch gutter and reinstall vinyl soffit. | |
| | |
| Professional roofer removing and replacing a leaky vent pipe flnage. | |
| | |
| Our commitment to quality roofing. Your new roof will only wear and perform as well as the materials used and the contractor who installs it. | |
| | |
| Have damaged or missing siding from strong winds? Call today for your free estimate and same day service. | |
Aldie is a small village of only a few hundred people. Since 1765, residents have been living there and enjoying a slower pace of life. It has many amazing landmarks, and today is a sought after place to live. Of course, just because it is a village, doesn't mean it is off the radar for roof repairs. Roofs are the same the world over and they all deal with the same elements slowly destroying them, causing holes, cracks, mold and rot.
In all, 43 inches of rain falls on the village, much more than the American average, as well as 21.4 inches of snow fall. In total, 120 days of the year are rain days, and that means a lot of work for your roof. You see, your roof is the waterproof barrier responsible for keeping all of the precipitation out of your house.

From the moment a roof is installed, it begins to wear down. It can only do its job for so long before the elements from which it is shielding your home begin to break it down. Eventually, it loses ground and water damage becomes a big problem. It begins slowly, but over time it escalates.
One of the toughest opponents your roof faces every day is sunlight. Ultraviolet rays cause the lubricating oils in the roofing materials and adhesives to evaporate. Eventually these materials shrink and crack. Hairline gaps allow water to seep into the layers of the roof when it rains. The vicious cycle of rot begins, and the holes in the roof get bigger.
Call in the rescue squad
The rescue squad (our roof repair contractors) are here to help. We use our years of experience and expertise in roof repair to get your roof back up to standard. Fixing a roof when the leak is small can be a relatively quick process. You have the peace of mind knowing you can live in your home without worry that water is going to start pouring through the ceiling in the next thunderstorm.

By having a leak fixed now, you are preventing future problems from happening and preventing a premature roof replacement.
Future problems
So, what problems can arise if you don't take care of your roof? Here is just a brief list of what can happen once a hole forms in your roof due normal wear and tear:
| | |
| --- | --- |
| | Rats, mice, bats and insects can all get into your roof. Think about that as you try to fall asleep and can hear them moving around up in the attic, directly above you. |
| | The water that gets into your attic combined with the high humidity creates a serious problem called black mold. It needs a warm, damp environment to flourish and can be deadly to the people living in the house. |
| | When water gets into your attic, rot will follow soon after. If the structure of your roof begins to rot, you are not just look at having your roof re-shingled, you are looking at having your roof completely replaced. That is going to cost you a lot of money. |
| | Water getting inside from the attic can trickle to the house taking the path of least resistance. Along the way it can damage everything it contacts, including wood studs, drywall, paint, electrical wiring and flooring materials. |
Don't delay; make sure you have an inspection of your Aldie roof as soon as possible. By fixing a leak early, you will save a lot of money and time. Overall, timely roof repair adds years to the life of your roof and helps to keep your energy costs in check.
Our Complete Range of Roofing Services in Aldie, VA include:
Serving the following zip codes: 20105
Leave Your Comments
Read Ratings & Reviews Posted By Homeowners in Aldie Virginia, VA for Roof Repair & Installation
30
user reviews with an average of .
Total of
Leave Your Comments
Recent Free Roofing Estimates Requested from Roofer911
Type of Service: Emergency Roof Repair
Date Submitted: Friday, February 14, 2014 - 8:26 AM
City: Aldie
State: VA
Customer Type: First Time Customer
Description: I have multiple leaks coming from ceiling. One is in the master bedroom closet and other in the kids room.



Type of Service: Roof Repair, Not Emergen
Date Submitted: Saturday, December 14, 2013 - 7:00 PM
City: Aldie
State: VA
Customer Type: First Time Customer
Description: The ceiling in our 2-story Family Room is showing signs of water damage/drywall bulging. We believe that there is a leak in our roof that needs repair.



Type of Service:
Date Submitted: Tuesday, July 24, 2012 - 1:52 PM
City: Aldie
State: VA
Customer Type:
Description: Rake and soffit repair



Type of Service:
Date Submitted: Wednesday, June 13, 2012 - 3:06 PM
City: Aldie
State: VA
Customer Type:
Description: I have a very small leak around a vent on my roof. I would think replacing the vent or even just putting tar around it would fix the problem but the pitch is pretty steep. I would like someone to come out and take a look and let me know how much it would cost. Thank you