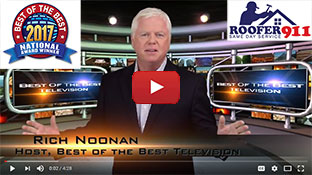 Springfield Roof Repair
SUPERIOR WORKMANSHIP AND GUARANTEED SATISFACTION!
Common Services
We perform in Springfield

Moisture trapped in ceilings and walls creates the perfect environment for toxic black mold. You can't see it, but it can be lethal.
Roof leaks happen where you least suspect them. It takes a trained professional to find them and stop them in their tracks.
Are you trying to save money by hiring an inexperienced roofing crew? In the long run it will cost you more to fix their mistakes.
Are you sick of paying high heating and cooling bills? The right amount of roof ventilation will increase the energy efficiency of your home.
Located near Washington, D.C., Springfield is one of the most convenient cities to own a home. With 30,484 people living in the community, it is considered to be one of the most affluent regions in the country, and it is the most populous section of the Washington Metro Area. Founded in the early 19th century, today is has grown by leaps and bounds and new houses are popping up all the time.
All those houses have roofs, and all those roofs face 43.6 inches of rain a year, seven inches of snow, thunderstorms, hail, 197 days of sunlight and high winds. Add that all up and you have a recipe that calls for some TLC in the form of roof repair.
Death by 1000 Cuts
When a roof expires, it is not typically through sudden destruction, unless a tree falls on it. No, with a roof it is death by 1,000 cuts. You see, over the years, rain, wind, snow, hail and the elements in general break down the roof. They tear away pieces of shingles, they create cracks, which expand to be holes, which let in water, which rots the support structure of the roof. Most of the tiny cuts on a roof are caused through exposure to the ultraviolet rays. These rays cause the oils in the roofing materials to evaporate, rending them brittle and shrunken. When your shingles and roofing compounds curl up and die, the result is thousands of entry points for gallons of rainwater. This is when roof repair is needed.
Our expert Springfield roof repair contractors know what makes a roof stand the test of time, and they know how to take your failing roof and make it new again. You may think you need a whole new replacement roof, but you can actually just get by with fixing it as long as the damage is not too severe. The great news is that we can add several more years of productivity to your roof, just by stopping small leaks before they allow extensive water damage to occur.
The inspection
Of course, to extend the life of your roof, you need to know whether or not your roof is damaged. There are visible signs, such as wet patches in your ceiling that let you know you have a leak. However, by the time you can see this, there has already been a lot of water damage to the interior recesses of the house. What you can see is only the tip of the iceberg. Inside the ceilings and walls, you likely have quite a bit of rot, corrosion and possibly mildew and mold. Black mold can be deadly.
Worth the cost
Naturally, there is a cost to all of this and the more work that is required, the higher the cost is going to be. That being said, it is a small price to pay to make sure that your home is protected from the elements. Your home battles the elements every day, and the roof takes most of the brunt of that. It can be a losing battle at times, but it fights day in, day out, for you. The cost to do a major water damage restoration is far greater than regularly maintaining your roof. Your home in Springfield may be the biggest investment you make in your lifetime. Our goal is to protect your investment, keep your energy bills in check and guarantee a safe living environment for you and your family. A good roof also boosts the curb appeal of your home and increases the market value.
We are very familiar with zoning and codes in the Springfield area; to learn more about Springfield building and permitting departments; visit www.springfieldchamber.com.
Serving the following zip codes: 22150, 22151, 22152, 22153, 22156, 22158, 22159, 22160, 22161
Our Complete Range of Roofing Services in Springfield, VA include:
Leave Your Comments
Read Ratings & Reviews Posted By Homeowners in Springfield Virginia, VA for Roof Repair & Installation
17
user reviews with an average of .
Total of
Leave Your Comments
Recent Free Roofing Estimates Requested from Roofer911
Type of Service: Emergency Roof Repair
Date Submitted: Friday, February 28, 2014 - 11:15 AM
City: Springfield
State: VA
Customer Type: First Time Customer
Description: Ridge vent is loose on our garage roof, causing a banging noise when the wind picks up. I am concerned that this is going to allow moisture into our house when we get snow on Sunday/Monday.



Type of Service: Roof Repair, Not Emergen
Date Submitted: Wednesday, February 5, 2014 - 6:25 PM
City: Springfield
State: VA
Customer Type: First Time Customer
Description: From inside the attic I see an occasional leak very close to the ridge vent. Need it assessed and repaired. Please provide estimate. Attic access available on weekend or by appointment during the week.



Type of Service:
Date Submitted: Thursday, July 5, 2012 - 6:40 AM
City: Springfield
State: VA
Customer Type:
Description: Skylight leaking during heavy rains. Spoke with Seve this morning.



Type of Service:
Date Submitted: Wednesday, June 13, 2012 - 10:07 AM
City: Springfield
State: VA
Customer Type:
Description: replace missing shingles



Type of Service: Roof Repair, Not Emergen
Date Submitted: Wednesday, May 2, 2012 - 10:47 AM
City: Springfield
State: VA
Customer Type: First Time Customer
Description: Spoke with Steve regarding our roof repair where an attenna was placed. I will look forward to seeing you between 830am-10am tomorrow.