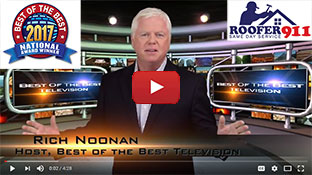 Great Falls Roof Repair
SUPERIOR WORKMANSHIP AND GUARANTEED SATISFACTION!
Common Services
in Great Falls

| | | |
| --- | --- | --- |
| | | |
| Our highly sensitive infrared camera detects a roof and gutter problem that is causing water damage to the ceiling below. | | |
| | | |
| This customer had a roof vent pipe leak due to the rubber collar being deteriorated and is in the process of being replaced. | | |
| | | |
| Same day emergency roof repairs performed or we cover your roof with a tarp to prevent further water damage inside your home. | | |
| | | |
| Most old roofs are removed and replaced with new roof shingles in one day. All workmanship is done according to manufacturer specifications to insure a water-tight roof. | | |
| | | |
| Do you have vinyl siding that was damaged by either strong winds or tree limbs? If so, we provide same day vinyl siding repair. | | |
In Great Falls, we have just the type of climate that leads to damage from the weather and the necessity of roof repairs. At any time of the year, leaves and other organic materials accumulating on your roof cause the asphalt shingles to deteriorate. The decomposing materials generate enzymes which affect the roofing materials. Branches brushing against your shingles will eventually wear the granules away, reducing their effectiveness as a water barrier.

The same branches bumping into your gutters can dent them and restrict their drainage ability. This can be the reason for standing pools of water on your roof as well as on the ground around the base of your home. Failing to clean out your homes gutters can cause the soffit and fascia to rot. Once water contacts the internal structure of your home, you have the issues of moisture, mildew and toxic black mold destroying everything in sight.

Roof Repairs

If you notice anything unusual, don't wait to have it checked. Correct the issues as soon as possible. Failure to promptly maintain your roof and gutter system repairs could result in severe water damages to your home. As a home owner you can do a visual inspection after storms and periodically throughout the year. Also, at any time you recognize damage or leaks during your routine cleaning, it is time to get the repairs started.

Can my roof repairs be done in the rain? Wet roofs can be very slick and dangerous if you do not know what you are doing. Ladders can also be a slippery danger. Roof repairs should be done on a sunny day when the roof is completely dry. Your safety is of the most important consideration. There are temporary fixes that can be started safely during the rain while waiting for a better day to make the permanent repairs that are needed. Your roofing professional is prepared and experienced in the wet weather repairs and should be contacted immediately instead of you, the homeowner, taking care of the dangerous situation yourself.

Temporary Tarps

Can you put a tarp on my roof temporarily before repairs can be done? Covering up the area with a tarp or plastic can help your roof temporarily. This is usually done because the weather is too wet and too dangerous for the roofer, or you have to wait a few days for an extensive repair. Also, depending upon the specific roofing materials that you may need, there may be a delay while they are being ordered.

Putting up a tarp may not look pretty, but it will stop more water from getting into the roofing materials and eventually into the structure of the house. Preventing more water from trickling through the roof into your house is not an option. Continued water leaks leave a path of rot and mold along the way, which only serves to increase your costs. It also puts your health at risk if toxic black mold starts growing.

Take measures to protect any pipes, screws or objects penetrating the roof where the waterproof sealant has cracked and shrunk from exposure to the sun. The same goes for a seam or joint covered with metals flashings. If the flashings have been incorrectly installed or corrode, it's a problem. A water leak can show up far away from the original point of entry, since it follows the path of least resistance. By the time you notice a wet patch inside the house, a lot of water damage has been done. A professional contractor is qualified to find the actual source of leaks and do the roof repairs before they get worse. In the long run you will extend the life of your roof and as a bonus, reduce the cost of your home energy bills.

For other information regarding building and development procedures in Great Falls; contact www.fairfaxva.gov
Serving the following zip codes: 22066
Our Complete Range of Roofing Services in Great Falls, VA include:
Leave Your Comments
Read Ratings & Reviews Posted By Homeowners in Great Falls Virginia, VA for Roof Repair & Installation
10
user reviews with an average of .
Total of
Leave Your Comments
Recent Free Roofing Estimates Requested from Roofer911
Type of Service: Roof Repair, Not Emergen
Date Submitted: Thursday, August 4, 2016 - 8:58 AM
City: Great Falls
State: VA
Customer Type: First Time Customer
Description: We have a leak near a pipe vent that develops only during heavy rain. I have replaced the pipe vent collar but during heavy rains of last week the leak again appeared, so I don't know why is causing the leak. I am available Friday AM, Sat and next week.



Type of Service: Roof Repair, Not Emergen
Date Submitted: Thursday, December 5, 2013 - 8:31 AM
City: Great Falls
State: VA
Customer Type: First Time Customer
Description: Steve, Thanks for coming out to our house yesterday to look at our skylight leak. Please email your estimate for the repair as we discussed on the phone late yesterday. Sincerely, George



Type of Service: Roof Repair, Not Emergen
Date Submitted: Tuesday, December 3, 2013 - 3:34 PM
City: Great Falls
State: VA
Customer Type: First Time Customer
Description: Hello Steve, I just talked to you this evening on the phone. I have a leak in between my two side by side skylights. I know it is there because I personally fixed a leak there 2 years ago using roofing tar. I had no problems until this last heavy rain. You must pull up the small aluminum cover between the skylights to see the problem. Due to the way the skylights were installed, you cannot see or access the leak from the inside either the attic or our kitchen. Please take a look and then call me with your assessment. Please let me have your contact phone number if possible. Thanks so much. George



Type of Service:
Date Submitted: Monday, July 8, 2013 - 12:08 PM
City: Great Falls
State: VA
Customer Type:
Description: Need a leak fixed on my roof.



Type of Service: Emergency Roof Repair
Date Submitted: Monday, May 14, 2012 - 8:16 AM
City: Great Falls
State: VA
Customer Type: First Time Customer
Description: Noticed a leak this morning. Water dripping from the ceiling.