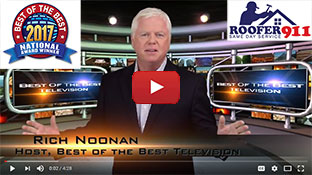 Roof Repair in Dulles, VA
SUPERIOR WORKMANSHIP AND GUARANTEED SATISFACTION!
We Stop Roof Leaks in Dulles VA Permanently
Whether you have a new roof or an old one, it can be susceptible to roof leaks. While there are many reasons a roof may leak, these top five reasons are nearly always the case. Even if your roof doesn't leak right now, you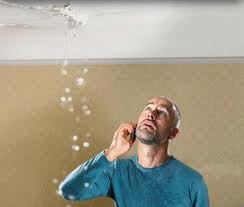 may find out the hard way that it has the chance if your roof experiences any of these leaky roofing symptoms. Use these top five reasons why your roof may leak to discover potential areas that may be leaking right now. If you suspect your Dulles, Virginia roof may be leaking; don't hesitate before it's too late. If you spot any of the following roof leak symptoms, Call Roofer911 today at (703) 475-2446 or send us an email at Roofer911@gmail.com and we'll pinpoint and repair your home or businesses roofing leaks the same day—guaranteed.
If you experience any of the following roofing leak symptoms, call a licensed and insured Dulles VA roofer right away.
Cupping - This asphalt shingle phenomenon is when shingle edges turn upward and the center of the tab stays in place, creating a cup shape. This can be caused by several different reasons. If shingles are old or if heavy UV damages have taken place, cupping can occur. Cupping shingles can be repaired when areas are small, but when cupping damages are prevalent over your entire roof, replacement may be required. If you are experiencing cupping shingles, call Roofer911 at (703) 475-2446 and we'll send one of our roof repair specialists to your home for a free estimate today.
Cracking - When you have multiple cracked asphalt shingles all over your roof, it's probably time for a roof replacement. When broken or cracked shingles are limited, they can easily be replaced. Fractured shingles can occur because the felt or fiberglass mat that holds them together was too thin. When day and nighttime temperature fluctuations cause stress to these poorly manufactured substrates, they can become brittle and break. If you have any broken shingles, they can be leaks waiting to happen. Don't wait until you have roofing leaks already; call Roofer911 at (703) 475-2446 for a no cost, no obligation estimate today.
Curling Keys - The gap that separates shingles and the channels in between three tab shingles are called keys. These areas can curl and swell if extreme amounts of attic moisture are present. If attic ventilation is not correctly maintained, excessive moisture can build up in the attic space and escape through your shingles causing key curling. This problem can be cured by installing the proper attic ventilation and an attic fan. These two systems are sure to wick away heat and moisture buildup in attic spaces that can cause black mold to form. If black mold is allowed to form, serious health risks and expensive damages are at hand. If you suspect your attic is poorly ventilated, you should call Roofer911 at (703) 475-2446 for a free estimate of your attic ventilation needs.
Storm Damages - When the heavy wind, rain, snow and sleet of winter come rolling into Dulles Virginia, storm damages are bound to occur. Storm damages can range from obvious missing shingles to the not so obvious leaking ridge vent. Most of the time when storm damages occur, your insurance company is involved. Here at Roofer911, we know how much of a headache storm damages can be, let alone dealing with insurance adjusters. That's why we take care of the problem for you and deal directly with any insurance company, taking the hassle out of storm damages and roof repairs.
Neglect - Leaf debris, tree branches and limited roof maintenance can all attribute to a roof leak. Be sure you perform biannual maintenance, remove any debris after storms and keep a close eye on your roof to extend the lifespan of your Dulles, VA. asphalt shingle roof for years to come.