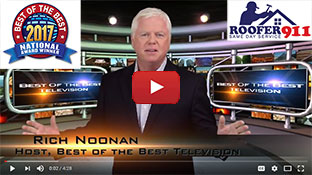 Clifton Roof Repair
SUPERIOR WORKMANSHIP AND GUARANTEED SATISFACTION!
Common Services in Clifton

| | |
| --- | --- |
| | |
| | |
| | |
| Dark blue streaks in the infrared picture above represents moisture trapped inside the exterior wall from improper installation of the roofing material along the wall and a sagging gutter. | |
| | |
| Our Roofer911 techncian is shown here repairing step flashing along a wall that was installed incorrectly by a previous Clifton roofing contractor. | |
| | |
| We are committed to exceeding your every expectation when installing your new roof. Quality workmanship is what matters most and that's our promise to you! | |
| | |
| | |
Clifton is a small town of only 282 people. It is free of the things you find in the big city, including major crime, murder, robbery and more. It is a wonderful, quiet place for families to be. On the other hand, it has a menace to home owners that threatens to destroy a home with every breath you take. It's the weather of course! But you have a way to stay safe – by keeping up with the roof repairs on your home; the weather will never get the best of you.
Consider this. If a window in your house got smashed by a rogue baseball hurtling through the air, you would get it repaired. If your car's tire had a small leak in it, would you ignore it? Of course not! You would have it fixed. If your roof develops a small leak, even one that you barely notice, you need to handle it. Unfortunately, a leaky roof is not as obvious as a window or tire, so it's easier to ignore. But if you wait, you'll be horrified by the extent and the cost of the water damage. That's the real monster in this story!
Clifton gets about 35.6 inches of rain per year, which your roof is designed to whisk away before it trickles down through the roof. However, it becomes crippled in its ability to function correctly because of all the sunny days we get along with the rain. UV rays from the sun cause the oils that keep your shingles and roof sealants flexible to evaporate. Once they are brittle, they shrink, crack and pull away from the roof. The sealants come loose from the flashings that cover seams. Your shingles curl up at the edges. What a mess! Now when it rains, your roof leaks everywhere.
Don't Wait
You should never wait to get your roof repaired. The fact is that the longer you wait, the more you are going to pay. The problem will get worse, with each passing day, with each passing month, until it is a problem that can no longer be ignored. By the time you notice wet patches on the ceiling or black mold growing from under the baseboards, the water damage behind the walls can only be fixed by ripping half your house apart. Your health is at risk here as well –
breathing mold spores
can be deadly.
You should never wait to have you roof inspected and the issues handled. An ounce of prevention now is worth a pound of cure later on. As soon as you think your roof has been compromised, call the professionals. Think of how much money you will save if you fix a tiny hole now compared with a massive water damage restoration project.
New Roof?
You may feel that the time is right for a new roof. The rule of thumb is this: If over a third of your shingles have gone bad, chances are high that you need a total
roof replacement
. There are many options now for roofing materials that increase the energy efficiency, strength and aesthetic value of your home. But before you choose the new roof option, we have a few strategies up our sleeves that could add a few more years of life to your current roof.
Our
Clifton roof repair contractors
bring years of experience to ensure that your roof is repaired in a quick and timely manner. We have what it takes to locate a leak and stop it in its tracks. Our responsibility is to reduce the costs to maintain your home and keep everyone in it safe and dry.
Serving the following zip codes: 20124
Our Complete Range of Roofing Services in Clifton, VA include:
Leave Your Comments
Read Ratings & Reviews Posted By Homeowners in Clifton Virginia, VA for Roof Repair & Installation
4
user reviews with an average of .
Total of
Leave Your Comments
Recent Free Roofing Estimates Requested from Roofer911
Type of Service: Roof Repair, Not Emergen
Date Submitted: Wednesday, February 24, 2016 - 6:32 PM
City: Clifton
State: VA
Customer Type: Repeat Customer
Description: The vent boots have begun leaking and we have a leak in our Bay window that was discovered when the heavy snow and ice melted.



Type of Service: Roof Repair, Not Emergen
Date Submitted: Tuesday, January 14, 2014 - 10:50 AM
City: Clifton
State: VA
Customer Type: First Time Customer
Description: Wet spot in dining room. Wet, moldy areas in attic. Suspect roof leak.



Type of Service:
Date Submitted: Monday, March 18, 2013 - 8:34 AM
City: Clifton
State: VA
Customer Type:
Description: Leaking into the attic which started last week after heavy rain. Apparent shingles missing.



Type of Service: Roof Replacement
Date Submitted: Wednesday, December 7, 2011 - 6:30 AM
City: Clifton
State: VA
Customer Type: First Time Customer
Description: Roof is worn and needs replacement. Ideally before the holidays if you have availability.



Type of Service: Roof Repair, Not Emergen
Date Submitted: Wednesday, November 23, 2011 - 10:32 AM
City: Clifton
State: VA
Customer Type: First Time Customer
Description: Fill gap around exhaust vent on roof and inspect gutters