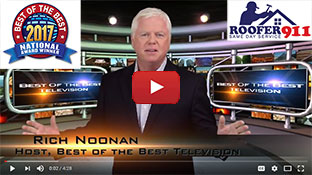 We Proudly Accept
Testimonial
What People Say About Us
Fast, courteous, timely. Thank you!
Madelline Kang
business
Fairfax, VA
December 14, 2011
0.3
Roof Inspection
Free Roof Inspection: Fairfax, Loudoun and Prince William County, VA
Available 7 Days a Week Including Holidays - (703) 475-2446
There are many reasons why a roofing inspection should be performed on your home or business. A roofing inspection can help prevent future damages or ensure your home is ready for sale. Whatever your roofing needs, here at Roofer911,
Roof Inspection Reveals the Following: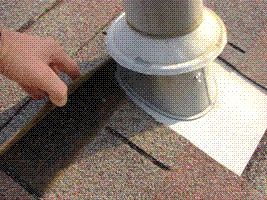 Roof shingles fastened into metal flashing underneath causing a roof leak.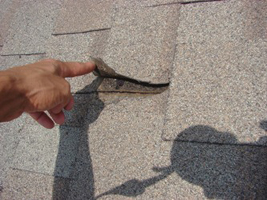 Roof nail exposed inside 3 tab roof shingle key.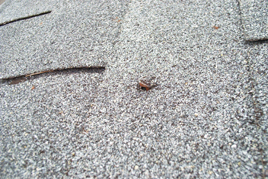 Roof nail popping through roof shingle because the air pressure was not set properly for the roofers nail gun.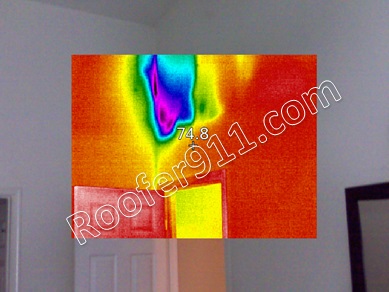 Missing insulation inside the attic and exterior wall as seen in infrared.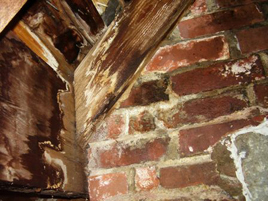 Chimney leak because of improper installation of step and counter flashing on roof.
we have you covered. From roofing inspection to roofing repairs, Roofer911 is ready to service your roofing repair needs anywhere in the North Virginia area. So what are you waiting for? Call Roofer911 at (703) 475-2446 or send us an email at Roofer911@gmail.com and we'll send a qualified roofer to inspect your roof and provide you with a no obligation estimate of the repairs.
Why do I Need a Roofing Inspection?
· Increasing your Roofs Lifespan: A typical asphalt shingle roof lasts close to 10-15 years with natural wear and tear. When annual roofing inspections are performed and roof repairs are made as needed before problems are allowed to escalate, an asphalt shingle roof can have a lifespan of up to 25 years. Roofer911 recommends that you have your roof inspected twice a year before strong summer storms and wet winter weather have a chance to further decay your home or businesses roofing materials.
· Real Estate Transitions: Roofing inspections should also be performed prior to real estate transitions to prevent the potential buyer and seller from having unforeseen expenses with roofing damages and repairs. Getting a complete home inspection including a roof inspection is recommended prior to purchasing or selling any structure to ensure buyers/sellers are getting exactly what they pay for.
· Bank Loans/Mortgages: In many areas, mortgage companies specifically demand roofing certificates to prove a roofs condition prior to receiving the home loan. Without this certificate of an inspection for the roof and rest of the home, a bank or mortgage company may deny you a loan.
· Preventing Storm Damages: When strong storms and winds roll into your area, it's an unpredictable and catastrophic event that can quickly ruin property and lives. Preventing storm damages starts with a thorough roofing inspection ensuring your roof is in good condition before damages have a chance to happen.
What to Expect from your Roof Inspection
Whether you need a roofing inspection for an annual checkup or you're looking to buy or sell a home, you can bet your roofing inspection is an important part of your needs and concerns for your structures longevity and value. That's why hiring a reputable and reliable roofing contractor to perform a roofing inspection is in you and your structures best interest. Here's what your roofing inspector will look for when they inspect your home or businesses roofing system:
· Blisters- Blisters and other odd formations can be a sure sign that something is wrong with your roof. Blisters should be repaired immediate by a licensed and insured roofing contractor.
· Splits- Shingles that are split or cracked can be signs that more than just shingle damage is taking place. Improper attic ventilation can be the culprit behind cracked and broken shingles. Be sure your roofing inspector checks attic ventilation when inspecting your roofing system.
· Loose Nails- When extreme temperature fluctuations and old age combine to make roofing materials weak, nails can rise from the wood and create the potential for leaks. These nail holes must be repaired as soon as possible to avoid further roof damages.
· Dark Patches- These signs of roof decay can be a sure sign that your roof is getting too old and too much sun. Heavy granule loss can result in dark patches on an asphalt shingle roof. These patches can cause shingles to become brittle and decay, causing roof leaks. In some cases, heavy granule loss may mean an entire roof replacement is inevitable.
· Sags- Roofing sags can mean hidden problems lay in wait under shingles. While this may be just a sign of age, sagging roof ridges can mean rot and decay has taken place in structural members of the roofing substrate. Immediate steps to repair the problem must be taken when sagging roofs are visible during your roofing inspection.
· Damaged Ridgelines- Shingle caps cover your roofing ridgelines and are the frontline of defense against any water intrusion into the home. With any damaged, missing or decaying ridge cap shingles, your roof could be in danger of getting a roof leak.
· Rusting Flashings- Metal flashing is used to prevent water from penetrating through surfaces where shingles don't do the trick. Areas around chimneys, skylights, valleys and gable ends are all areas where flashing is used to prevent roof leaks. Roof inspectors who find rusting or corroded flashing will recommend these areas be replaced immediately to prevent water intrusion into the structure.
· Ventilation Stacks: Plumbing pipes, ventilation stacks and other roofing penetrations are susceptible to leaks when they are allowed to fall into disrepair. A roofing inspector will check each ventilation stack and roofing penetration for blisters, cracks or other visible damages that occur to the sealants around these penetrations.
· Gutters: A homes gutter system is also part of the roof and should be inspected as well. Gutters that are sagging, clogged or damaged should be replaced immediately to prevent water intrusion through soffit, fascia, siding and windows.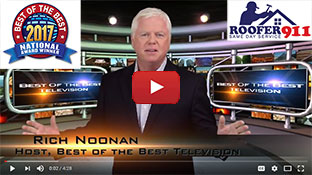 We Proudly Accept
Testimonial
What People Say About Us
Steve came out on a rainy Sunday to take a look at a leak that I had. He was extremely knowledgeable about the problem, as well as its solution. He had an estimate ready for me in twenty minutes and people out to fix it within a couple of hours. I will definitely be using Roofer911 in the future if I have any issues, they were great to work with!
Allison Comerford
business
Ashburn, VA
May 24, 2010
0.3