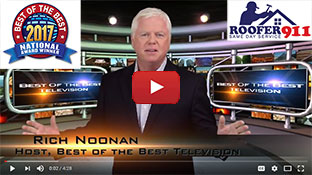 We Proudly Accept
Testimonial
What People Say About Us
THE REPAIRS WHERE JUST DONE YESTERDAY, I HAVE EVERY EXPECTATION THAT I WILL NO LONGER HAVE THE PROBLEM THAT HAS PLAGUED ME FOR YEARS. THE SERVICE WAS PROMPT AND EFFICIENT. THE GENTLEMAN THAT CAME OUT WAS GREAT!
GLORIA SIMON
business
FALLS CHURCH, VA
March 31, 2010
0.3
Cleaning, Maintenance and Restoration Of Your Roof
By: Greg Smith
Preventative maintenance often involves regular roof cleaning, which is often undertaken with professional pressure washing equipment. Yearly examination of your roof should be undertaken in order to identify and replace any damaged tiles, while it is also important to examine the state of the ridge caps between tiles.
Undertaking constant examination and minor roofing repairs is a highly recommended cost-effective procedure which will improve the long term lifespan of your roof.
Roof cleaning is a specialised trade which requires specific pressure washing equipment and cleaning accessories which are designed not to damage to the surface.
Common Roof Surfaces Include:
* Colour bond Metal
* Terracotta Tiles
* Cement Tile
* Shingles
Specific manufactory guidelines each outline different cleaning methods for each surface in order to prevent damage. Individuals attempting D-I-Y roof cleaning tasks should always seek professional advice prior to commencing the task.
Roof restoration can be undertaken on cement roof tiles after thoroughly pressure cleaning the surface. Restoration services can completely transform the appearance and presentation of a property, through renewed and vibrant colors.
For further information about roof cleaning and restoration visit Quickly Please Cleaning Services at http://www.quicklypleasecleaning.com.au
Article Source: http://www.roofer911.com
Attention Publishers & Webmasters; Our Reprint Policies:

If you wish to publish/reprint any article from our site in your ezine, website, blog, forum, or
print publication, you must:

Submit Your Roofing Related Article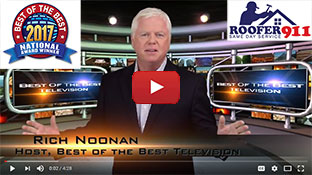 We Proudly Accept
Testimonial
What People Say About Us
Steve was quick to assess and isolate the problem with my roof leak. His team was able make the repairs immediately. Of course I need a severe storm to test the repairs, but based on Steve's experience, I'm confident that my roof leak has been repaired.
Kevin Dai
business
Fairfax, VA
March 2, 2010
0.3