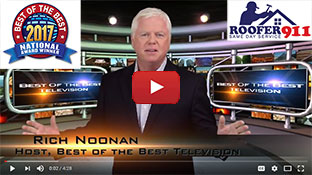 We Proudly Accept
Testimonial
What People Say About Us
They truly did a great job. We called and 20 minutes later they showed up and gave a quote/proposal with photos and recommendations. Once we approved the work the crew showed up an hour later and fixed the emergency issues. They definitely lived up to their name of Roofer 911! Highly recommend the work!
Kathryn Cullen
business
springfield, VA
May 18, 2010
0.3
Algae Attacks Your Roofing Materials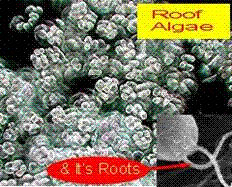 If the environmental conditions are just right, algae can quickly develop on your roof. Before you know it the problem will rapidly expand and cover the entire roof; it can even spread to other roofs in the neighborhood. Once algae have developed, their airborne spores will be quickly carried from rooftop to rooftop, infesting the whole neighborhood. All types of roofing materials from wooden shake to clay tile to asphalt shingle are susceptible to algae infestation if the proper steps aren't taken to prevent and treat it.
Why Does Your Roof Turn Black?
When algae and fungus spores land on your roof and are able to grow, they will appear as black stains. If you think the black stains on your roof are a result of pollution, soot or jet exhaust, think again. All these spores need to grow and spread into ugly black patches are heat, moisture and nutrients. The heat and moisture come from the air and the natural weather conditions, and the nutrients may come from dirt and even from the shingles themselves due to the limestone filler that is typically used to manufacture the granules. The more the moss or algae grows, the more moisture it will hold, and the wetter the roof will remain. This is the perfect condition for rotting, which can spread through the shingles and into the wooden decking and eventually cause tremendous damage. This is why it's so important to trim any tree branches that are shading the roof.
There are different types of shingle roofs that vary in quality. The price of the shingles will often indicate the quality, as well as the presence of a manufacturer's warranty. Builders and roofers typically apply roofs in the low to medium quality range, whereas custom homes are usually constructed using the higher quality roofs. Many of the new roofs applied on older homes are a result of black stains, because in the past it was believed that the only way to get rid of them was to re-roof the entire house. In fact, some estimates say that more than half of all roofs are replaced for aesthetic reasons and not because of functional reasons. Fortunately, it is now possible to invest in roof cleaning services that get rid of those nasty black stains without replacing the whole roofing system with expensive new shingles.
Roof Cleaning Done Right
Non-Damaging to Roof Shingles and Plants
There are two methods that we use to clean your roof:
For homeowners with pre-existing conditions we use a specially formulated (pressurized spray solution) shingle shield roof cleaner, which is by far the best and most effective roof cleaning solution. Our special spray is designed to clean roofs without causing damage to roofing shingles or plants. Nothing else comes close to the results of this unique method for making stained and discolored roofs look like new again.
For the prevention of future mold or algae attacks, we can professional install shingle shield roof protector zinc strips. The shingle shield 3 foot zinc strip is precision engineered to provide environmentally safe (EPA approved), long-term roof protection from fungus, moss, mildew or algae attacks with a 20 year warranty. Every time it rains, the shingle shield goes to work releasing safe, invisible fungi static compounds of zinc oxide, which inhibit the growth of fungus, moss, mildew and algae on your roof to keep it looking beautiful.
We Remove Those Ugly Roof Stains - Guaranteed
• Keeps mold off for 3-4 years
• Works on asphalt or fiberglass roof shingles with a one spray application
• No damage to roof shingles or plants
• Air conditioning units will operate more efficiently
• The roof looks like new and will have an extended life so you save $$$
• The black algae stains disappear like magic
If not treated, these damaging algae will destroy your asphalt roof shingles.
No High Pressure Sales - Deal Directly with the Owner
If you ready to protect your home from roof fungus, moss, mildew and algae, call us today. Our on-site consultation is completely FREE OF CHARGE.
Don't replace your roof just because you have ugly roof stains!
Schedule Your FREE ESTIMATE Today! (703) 475-2446
Ugly Roof Stains Removed Same Day!
I am so incredibly impressed with the job you guys did on my roof. Not only did you do everything you promised, but your team was professional, took all the time they needed to get the job done right, and did an excellent job of cleaning up afterwards. I love my new roof! At least, it seems new after all those years of staring at ugly black streaks that you so magically erased! Please feel free to use me as a reference. I noticed quite a few roofs in my neighborhood that could use your services and I will be happy to ask our association to list your services in our monthly newsletter if you would like.
J. Wilson - Manassas, Virginia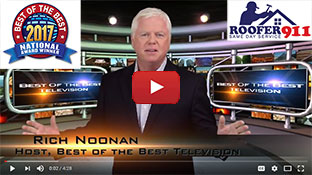 We Proudly Accept
Testimonial
What People Say About Us
We had a roof leak around midnight on a Friday, and Steve and his team had the problem diagnosed and completely fixed by noon the next day - for a very reasonable price. Great work!
Josh K.
business
Falls Church, VA
March 29, 2009
0.3