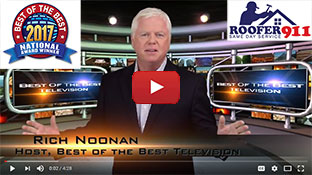 We Proudly Accept
Testimonial
What People Say About Us
These guys are fast and professional! In 6 hours they were done; I mean from the time I called for an estimate until the clean up was complete. Their estimate, contract, payment, and receipt was all online and printable. They even had photos in their estimate. They spotted a problem the insurance company didn't see and broke out an estimate, saving me big headaches in the future. There price was spot on with the insurance estimate but the service makes them a great deal.
Tony Sanchez
business
Alexandria, VA
May 22, 2010
0.3
Roofing Photos | Roof Photo | Roofing Repair Photos
Roofing Damage Photos

Upload a Photo of your roof and receive a free estimate in minutes!


Upload a Photo of your roof and receive a free estimate in minutes!

Sending us your photo is easy, Simply fill out the fields with an "*" and then use the browse button to find the desired photo on your system and then click "Send Roofing Photo". We accept all image format.




Before you upload your roofing photo:




Here are a few things to get straight before trying to upload:




Know where your photos are on your computer. Pay particular attention to the folder used by your camera download program, if appropriate. If you cannot find the folder, take the photos off your camera again and use the save-as command to put them where you can find them (a folder on the desktop is a good choice).
Rename the photos so you can figure out where they are.
If you know how, crop and/or resize the photos.

If you have trouble with this form you may also send your photo as an attachment to roofer911@aol.com or give us a call at: (703) 475-2446
This service is only available to homeowners, real estate brokers, property management, home owners association and business owners who are located within the Northern Virginia area. As a professional northern Virginia roofing contractor we service all areas within the counties of Fairfax, Loudon, Stafford and Prince William County.
Roofer911.com is your best choice for a professional roofing company. Call today, you'll be very pleased you did, our online roofing estimates are always free! (703) 475-2446
powered by myPhotoQuotes