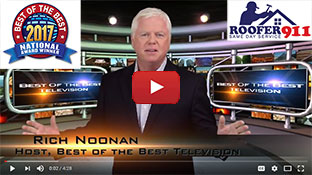 We Proudly Accept
Testimonial
What People Say About Us
Roofer911 set a new standard for all service professionals. After my online submission, my phone rang within minutes with Roofer911 on the line to discuss my roof problem. Within an hour they were on site for an evaluation, and even noted another problem I had not noticed. I was presented with a quote electronically, with a follow up call to review the quote and had roof repair folks fixing my roof the same day. Professional, courteous, informative, easy and fast. Service was top notch and pricing was very reasonable. If I could rate six stars I would!!!!
Pamela Combs
business
Vienna, VA
June 22, 2011
0.3
Infrared Detects Energy Loss in Minutes - By Roofer911.com
Have Cold Rooms in the Winter or Hot in The Summer?
We Find the Source of Your Energy Loss in Minutes!
| | | |
| --- | --- | --- |
| | | |
| | | Infrared image shows heat loss going inside exterior wall and attic which could lead to mold, higher utility bills and ice dam if not corrected. |
| | | |
| | | Missing insulation inside exterior wall which is causing higher energy spendings. |
| | | |
| | | The homeowner was complaining about a cold draft near this bay window. Infrared image shows missing insulation inside the attic |
| | | |
| | | Cold air intration through the bottom of a window as seen in infrared. |
Everyone in Northern Virginia knows that insulation is vital in keeping the conditioned spaces of a building at a comfortable temperature. In order to maintain this temperature, a continuous boundary of insulation is necessary between the inside and outside. Insulation that is wet or otherwise damaged will not perform as it was intended. In fact, wet insulation is worse than no insulation and can also cause black mold. Missing insulation is a far more common problem than most people think.
Do You Have Any Problems as Shown Below?
• Is your home cold and drafty?
• Possible structural damage from roof leak?
• Are some rooms colder than others?
• Are your energy bills higher than you think they should be?
• Does your home smell musty? Infrared scanning can easily verify insulation inside walls and ceilings. Our infrared scan equipment will reveal where there is missing, settled,or wet and damaged insulation.
When we do an infrared scan of a building, we look at the walls to determine if moisture is present, if air loss is occurring and if insulation is missing or damaged. We can easily see how the insulation is performing without opening any walls or the ceiling because of the difference between indoor and outdoor temperatures
Poor insulation is not only a cold weather "winter problem"! In this image ( see pictures 2) we are able to see exactly where there is a problem with the insulation behind this wall. The insulation behind the wall is displaced and is allowing the superheated attic air to make contact with the wall shown by the areas in yellow. As the wall in the room gets hotter it makes the room warmer causing the air conditioner to work harder and wasting energy dollars.
Here's an excellent image (see picture 4) of a living room window from a home in Northern Virginia that shows the regular visible light view and the Infrared view side-by-side. Infrared makes it easy to see where cold air (in dark blue) is leaking in from under the window and from where the floor and wall meet. This room has air leaks across the entire length of this wall and floor making it very drafty. Also visible is the dark blue spot about 1/3 from the left side of the window just under the window sill, you are able to see where the insulation does not reach all the way to the bottom of the window creating a cold spot, leaking energy and allowing cold air into the home.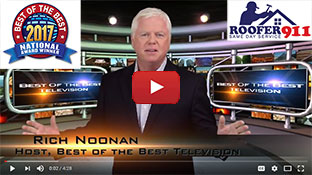 We Proudly Accept
Testimonial
What People Say About Us
Great job! From the timely response to my web request, to getting out here to assess what was going on, to getting it fixed. One of the best experiences I've ever had with any service of any kind. Thank you!
Steve Jacob
business
Ashburn, VA
January 3, 2013
0.3