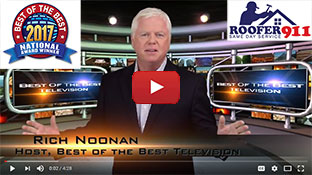 We Proudly Accept
Testimonial
What People Say About Us
Excellent service! Received telephone call within 5 minutes of submitting my contact information online. Steve came out the very next morning, within 45 minutes after leaving, I had an email which detailed the work needed and Steve followed it up with a phone call to go over everything. Once I authorized the work, it was done the very same afternoon.
Beverly Elgin
business
Herndon, VA
September 12, 2012
0.3
Professional Ice Dam Roof Leak Inspection for Only $99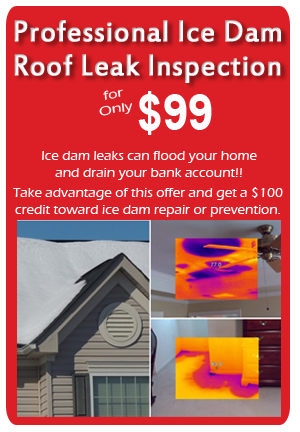 Roofer911 is a highly rated roof repair service provider. We know the stress and cost involved with a leaky roof caused by ice buildup in the winter. You don't have to suffer for another minute. Using state-of-the-art infrared equipment, we'll scan your roof and pinpoint exactly where ice dams are a threat to your home.

This offer includes: Our guarantee to locate problems in your roof from past or potential ice dams using an infrared inspection. We'll give you a $50 credit toward the repairs.

Why you need this deal: Most contractors don't know how to properly waterproof roofing behind the gutters. They will complete the job according to the manufacturer's instructions, but this is wrong. In Virginia, when it snows and the temperatures remain very cold, 90% of homes will experience ice dam leaks.

Statistics show that when a leak caused by melting ice on your roof is not stopped immediately, the cost to repair the water damage averages $10,000 - $12,000.

The leaks start when you have a lot of snow on your roof. In the daytime, the snow melts and drains to the edge of the roof. The moment it hits the roof edge and the cold air, it freezes and forms a ridge or ice dam. As the snow continues to melt, the water has no place to go. It backs up under your shingles and leaks into your home.

Insurance companies hate us: Were you aware that insurance companies will only cover roof leak damage that is visible to the naked eye? You and I both know that water can go anywhere, including inside the walls, ceilings and floors. In the past, home owners were forced to pay thousands of dollars in water damage repairs, but not anymore. Now with our infrared cameras we can take pictures of the interior structures of your home that reveal the damage. Now the insurance companies MUST pay up!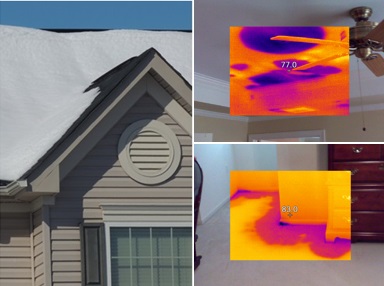 Why are ice dam leaks so horrible?

• The water trickles into the upper walls and freezes solid.
• When the weather warms up, the ice melts and pours through the tops of your window frames and into the walls and floors.
• The only way to repair the damage is to rip out the walls.
• There can be so much water, your basement floods.
• Wet wood and insulation are a breeding ground for mildew and black mold; this will make you very sick, can even be deadly.
With this offer, you will have the peace of mind knowing that your roof is prepared for the winter weather. You can rest assured knowing that you won't suffer the anxiety and terrible cost of winter leaks.

At your service,
Steven Briesemeister,
Owner, Roofer911

The Fine Print
Offer may be used from December 1st, 2014 to March 1st, 2015. Inspections must be scheduled within this time.

• Not valid for cash back
• Coupon cannot be combined with other specials or offers
• Coupon cannot be applied to current or past jobs
• Appointments are to be performed during normal business hours
• Normal Business Hours are 9 am-6 pm (Eastern Standard Time)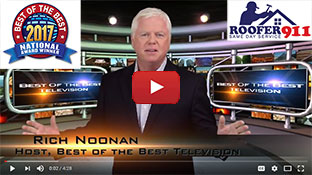 We Proudly Accept
Testimonial
What People Say About Us
Steve came in the morning and assessed the problem of our roof leaking and gave us an estimate and by afternoon the crew was making the repairs. There was a light rain falling but that didn't make any difference in doing the repairs. The roofers were very professional and polite. They explained exactly what they were doing to make the repairs. All debris was removed. I would not hesitate in having them again if the need would arise and would recommend them to my family, neighbors and friends.
James Sorber
business
Dale City, VA
April 30, 2013
0.3