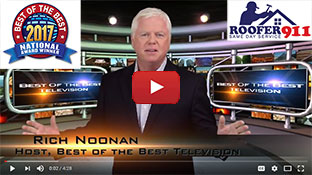 We Proudly Accept
Testimonial
What People Say About Us
I had some storm damage to the aluminum fascia covers on my rake boards. I called Roofer911, within a few hours I received a quote for not only damages to the rake boards but they also inspected my roof and found that my builder failed to install sealant around the bathroom, plumbing and Furnace vents. I was skeptical initially until I received a call. During the call I was advised of certain problems that can occur when these seals were missing. Although I never admitted to Roofer911, the fact is, that I was experiencing the very issue nearly verbatim to how it was described. I was very impressed and decided to accept Roofer911ís quote. I was even more impressed when the damages were all repaired the same day! I was further impressed that I couldnít tell they were ever at my house except for the fact that the damage was all repaired. Excellent work! Thank you!
Pat Beers
business
Ashburn, VA
April 20, 2011
0.3
Home Buying Mistakes and Hidden Roof Leaks
There is more than one reason to buy a house. You might decide to make the purchase because you need shelter or you are providing a home for someone in your family. It could be an integral part of a business you own such as a day care center or home for the elderly. You may be an investor and buy it with the intent to rent out the house or sell at a profit. Regardless of the reason, it's not something to be taken lightly and you should do everything possible to avoid home buying mistakes.
Let's face it. There is a part of human nature we are all capable of sinking to when times get tough. It's the attitude of wanting to make a situation appear better than it really is. Home owners getting ready to sell a house want the place to look its best and unfortunately, you get the short end of the stick if you are not aware of the details.
Hidden roof leaks seen by infrared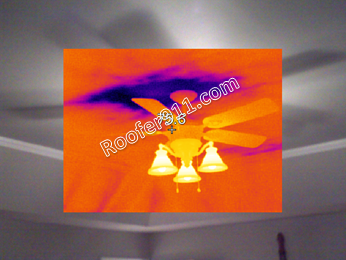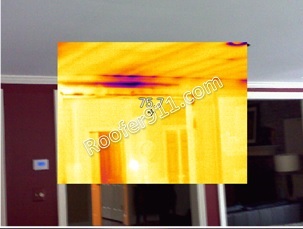 Building Inspectors Can't See Hidden Roof Leaks
An experienced home buyer knows to call in a third-party building inspector to walk through the house in search of issues that make it unsafe or lead to costly repairs down the road. Even if the inspector has been trained to spot roof leaks in the attic they do not have the expertise of a roofing contractor that deals with these problems every day.
Detecting water damage can be tricky. The obvious deterioration in the shingles, roof deck, ceilings and walls can be repaired. The problem with a roof leak is the fact that water takes the path of least resistance when it gets into the structure of a house. It might stop at the ceiling and soak into the drywall. Ceiling stains are easy to cover up with stain blocker paint and even the most proficient inspector will not notice.
What about the places that can't be seen - the interior structure of the house hidden by walls? There really is no way to know the damage going on behind the scenes. Warm, damp spaces create the perfect environment for mildew, rot and black mold.
Home Insurance Policies Don't Cover Existing Problems
The seller could easily have covered up the evidence and by the time you take possession of the house black mold, extremely toxic to humans has taken over the house. The worst part is the fact your insurance company will not pay for the water damage that existed when you bought the house.
Infrared Scanning Reveals Unseen Water Damage
There is only one reliable way to detect hidden roof leaks and water damage. Infrared scanning not only reveals areas of dampness in the house now, but picks up on places where moisture once accumulated and has since dried up.
A professional roofing company is skilled at thoroughly inspecting a house for unseen water damage. Before you put your money down, make sure you are making a sound investment. Avoid home buying mistakes. Don't get caught in the trap of paying through the nose for roof leak damages your home insurance company refuses to cover.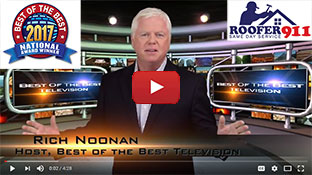 We Proudly Accept
Testimonial
What People Say About Us
I was pleased with the quality of work and the professionalism. It was easy to transact with Steve Briesemeister. He was courteous and knowledgeable. His diagnosis of our water leak was on the money. His estimate was prompt, accompanied by photographs. They started and finished the work as promised, on time. Steve was in contact with me when they encountered other issues and we were able to resolve it with e-mailed pictures and cellphone.
Prakash Rao
business
Fairfax, VA
October 1, 2010
0.3