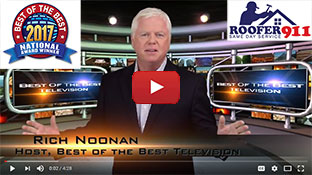 We Proudly Accept
Testimonial
What People Say About Us
Very prompt and excellent service. Called on Monday and had my roof repaired on Tuesday.
tony gallardo
business
Ashburn, VA
August 8, 2012
0.3
In an emergency, Steve from Roofer 911
is the Hero who saved us from dire distress.
Several years ago, my dear 97-year-old friend and neighbor hired a so-called roofer to fix leaks on her Arlington flat roof home. He came and did some work and said, "I want you to be happy; I will work on it until you are satisfied." She said all she wanted was for the roof not to leak. He did come back again . . . and again. . . and again. But the roof still leaked. Then a large dead tree dropped a large branch on her roof. Again the roofer came. He "fixed " the new leak, charged more for the original leak and talked his way into additional work. When the original leak continued, he returned, but charged more money to complete the repair he had guaranteed. Then he started not answering the phone, then not returning messages and finally, making appointments and not showing up. (A sick relative. . . Excuse me, do you have a phone?)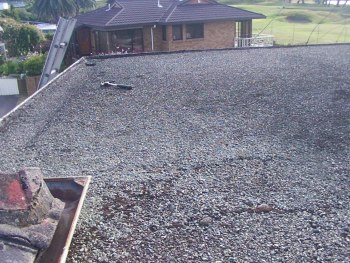 Now the roof was leaking badly with every rain. Buckets, pots and pans - even cups with newspapers - all over to prevent the water from making a mess. My friend was so upset, she could think of little else, and the stress was taking a toll on her health.
A call to Roofer 911 brought Steve to the house the same day. He rearranged his schedule to accommodate our emergency. He was thorough and professional. He quickly gave us a quote - which was less than the previous roofer had charged - AND - he said, "If it leaks after I fix it, you don't pay!" WOW! "When can you start?" He was on the job within 48 hours. (If rain hadn't been in the forecast, he would have been there sooner.) Steve and Roofer 911 saved the day.
"But wait! There's more!" as the commercials say. While Steve's roof repair stopped the original leak, the second leak (which he did not work on) opened up again.
Another emergency call brought our Hero back to the house. Again Steve diagnosed the problem. This was a more serious problem, and required a more extensive approach. Unfortunately, that meant the estimate was higher as well. Problem, my friend's health had taken a turn for the worse, and now funding was a BIG problem. She was looking at mounting medical expenses and could not afford the repairs Steve was suggesting.
As you will recall, I did use the term "Hero" when talking about Steve. Our Hero said, "She has already paid the other roofer to have that fixed. She is a dear, sweet lady who deserves better than the way she has been treated. I will do a partial repair that I am 99% sure will fix the problem, and I won't charge her."
Having become skeptical with my previous dealings with the other roofer, I asked, "You mean you'll only charge her for materials, or a service charge or something?"
"No. Not a penny. When I say I won't charge her, I mean she will pay nothing - not for the materials, not for the labor, not for anything." I was awe struck. I thanked him profusely and told my friend that our Hero was going to fix the roof for free. She was overwhelmed. The next day, Steve arrived and patched the roof - for free. Matter resolved.
Now I have a roofing job. Do you think there is any question who will be coming to do the work? Thanks to our Hero - Steve of Roofer 911. If you need a roofer, you need one fast, and you need one reasonable priced, fair and with a large heart, call Steve at (703) 475-2446.
This may sound like a commercial, but it's not. It's simply my way of saying thanks to a guy who cared enough to make a difference in the life of a dear and sweet friend who appreciated his kindness and professionalism more than words could ever express.

Jack D.
Arlington, VA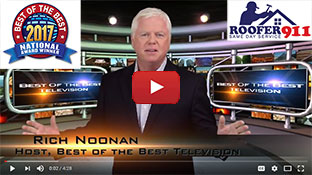 We Proudly Accept
Testimonial
What People Say About Us
After emailing Roofer 911 my phone rang almost immediately. Steve the owner came out first thing the next day and did what I thought was an excellent trouble shooting job. Steve
Virgil Chambers
business
Manassas, VA
March 19, 2013
0.3