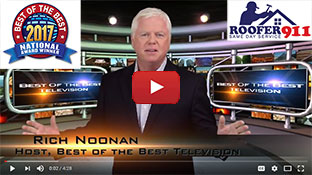 We Proudly Accept
Testimonial
What People Say About Us
This was about as simple as it can get. Make a phone call, get the roof inspected, get a fast quote with details of the work and get it fixed the same day at a reasonable price with follow-up. That's the way customer service should be. Thanks for everything.
Doug Atkinson
business
Ashburn, VA
April 12, 2009
0.3
Emergency Roof Repair VA
Same Day Service for Ice Dam, Hail, Wind and Rain Damage
When emergency roof repairs happen, it can be an extremely stressful situation to say the least. From tornadoes to hail to blizzards to freezes, roof repair problems from storm damages can be an emergency whether they are large or small.
Most Common Emergency Roofing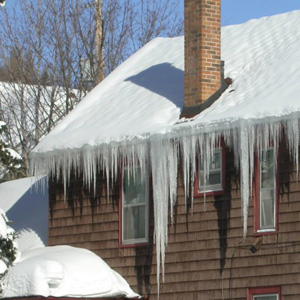 Ice dam due to improper ventilation and insulation can cause a tremendous amount of damage to all levels of a home if not repaired immediately.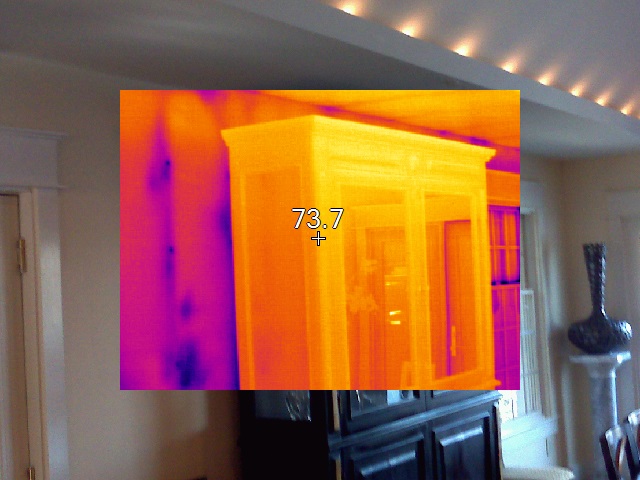 Ice dam damage as seen in infrared from three inches of snow. Blue color in image is ice and
water trapped inside the exterior wall cavity.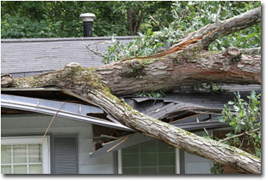 Tree damage to roof from strong winds.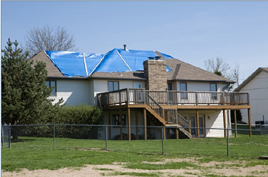 Same day emergency roof tarp service.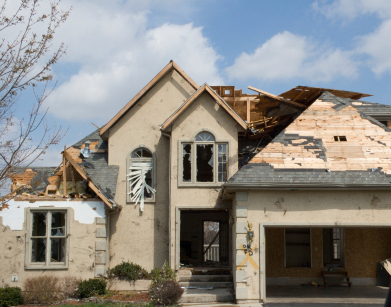 Missing roof shingles and structural roof damage due to strong winds.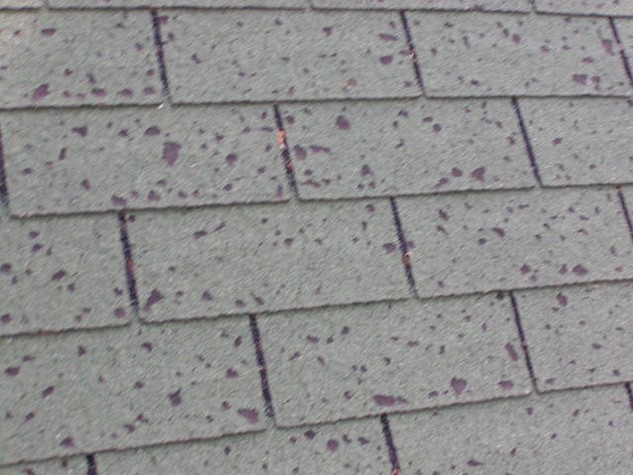 Hail damaged roof shingles.
It's no secret—when roof repairs are needed on your home or business, it's best to get it repaired as soon as possible before further damages can take place. That's why it's no problem for us to handle any roof repair or emergency in the entire Northern Virginia area. Here at Roofer911, we specialize in repairing any roof damages your home or business may have from heavy snow, hail, high winds and ice dams, so you can be sure you're going to get your roof repaired as soon as possible and with the quality you deserve. After all, emergency roof repairs are bad enough without the hassle of having to wait for roofing contractors to finish your project.

Roofing Emergencies
When your home or business has a roofing emergency, stopping the leak as soon as possible is a no brainer. But what do you do and who do you call? Call Roofer911 at (703) 475-2446 or send us an email at Roofer911@gmail.com if you have any of the following emergency roofing problems.
• Hail Damages - When strong winds and heavy storms roll into your area, hail can occur. These frozen ice particles can really damage roofing membranes when they are strong enough. Hail is often accompanied with strong winds.

• Wind Damages - Shingles can take heavy damages during severe winds. When prevailing winds are allowed to whip shingles up and down, they can easily crack or break off causing instant roof leaks.

• Ice Damages - This roofing problem more often than not requires the attic structure and ventilation system to be analyzed and repaired. Ice dams on the roof and gutters can also cause severe roofing damages and roof leaks.
• Rain Damages - Sometimes, the rain itself can cause roofing leaks and other water damages. When rain is allowed to enter old, broken or damaged roofing, siding and windows it can instantly ruin the interior of your home or business, causing further damages from mold and mildew.
Finding the Best Emergency Roofing Repair Company
The last thing you want to do when going through the hassle of an emergency roof repair is worry about whether or not your roofing company is going to do a good job or not. But finding a good roofing contractor on the fly can be tough because searching through all of the background information, references and other details of their business operations can slow you down when you need to find a roofing contractor right away to get your roof repaired as fast as possible. So how do you know when your emergency roofing contractor is the best of the best? Use the following tips to help you find the right roofer to repair your home or business.
• Licensing - The most important part about hiring any roofing repair company is their license. The correct license information will not only ensure your roofing contractor will perform the work according to state and local building codes, it will also make certain your roofer won't get you in trouble with local building codes and laws. A quick call to your local building department can provide you with all of the details about your potential roofing contractor.

• Insurance - This important document ensures that the homeowner and your potential roofing contractor aren't responsible for costs incurred if workers get hurt or materials are damaged or stolen on your roofing repair project. Ask your future emergency roofing contractor for liability/builders risk and workers compensation insurance before you sign any work orders.
• Same Day Service Guarantee
- They don't call it an emergency
roof repair
for nothing. If your roofing contractor won't come to repair your home or business the same day, then they aren't an emergency roof repair service. Look for a roofing repair service that offers same day service guarantees and you'll be sure to find a reputable roofer who understands that getting the roof repaired—rain or shine—is the most important part of any emergency roofing repair project.
• Warranties
- No matter how expensive or how long they are supposed to last, your roofing materials are only as good as the roofing company that installs them. Finding an emergency roofing repair service that offers matching warranties on goods and labor is the best way to find a reputable roofing contractor on the fly.
• Insurance Paperwork
- When an emergency roofing repair is needed at your home or business, dealing with the frustration of cleaning up and getting your life back to normal is stressful enough without having to deal with an insurance adjuster. When you're looking for a roofing contractor that is experienced, finding one that has plenty of expertise handling insurance paperwork can ensure your emergency roofing repair project goes as smoothly and efficiently as possible.
For information about organizations that specialize in dealing with emergency situations please check http://www.fema.gov. They are based in Washington, DC and have more than 2,600 full time employees, in addition to nearly 4,000 standby disaster assistance employees who are available for deployment after disasters.