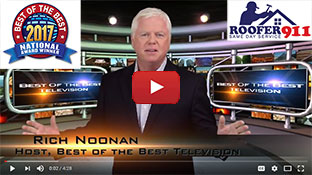 We Proudly Accept
Testimonial
What People Say About Us
Professional and fast service! I called for roof repair service in the evening after a storm damaged the ridge vent of my house and Steven showed up the next day in the early morning. He explained the details and completed all the estimation and even took a picture for the e-sign report in 20 minutes. The staff was very knowledgeable and thorough and fixed our roof the same day. Five star!
Ta-Cheng Hsu
business
Brambleton, VA
September 12, 2012
0.3
Roof Leak Diverter
Our new Roof Leak Diverter solves roof leak problems quickly. Roof leak diverter prevents water damage from problem flat roof, shingle roof and all other types of roofing material. Roof leak Diverter is especially useful for Commercial Buildings, Offices, Warehouses and other establishments.
While waiting for a licensed roofing contractor, there are two temporary remedies for leaks you can use. Before climbing onto your home, know this: It is easy to slip, particularly on wet tile and there is danger from tree branches, power lines and ladders. Roof repairs are made from the outside. On the inside, set up buckets under leaky areas or even better, use our patented Roof Leak Diverter to prevent further interior damage. On the outside of the roof, you can use plastic poly tarps as shown below or tar paper to temporarily stop water from coming into your home.
This roof leak repair diverter is easy to install and is great for transporting to other problem areas if necessary. Divert roof and other annoying leaks to a location that is not in the way of people and equipment. Our Roof Leak Diverters create a safe and non hazardous walking area that wet floors can create. Leak Diverter is essential when customers are frequenting a store or location to insure business operations are not interrupted.
Roof Rain Diverter installs quickly, with rope or bungee cords and a garden hose, no special tools or training needed.
Roof Rain Diverter fabrication is reinforced vinyl with electronically welded drain and brass grommets at corners and along sides
Rainwater Divert leaks to containers or drains around the clock, without attention.
Leak Diverter has heavy-duty D-rings that make installation a snap.
Roof Leak Diverter is a large vinyl-coated fabric that channels roof leaks into a standard hose hook-up.
Many Styles to Choose From: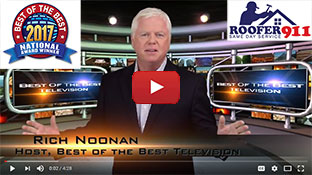 We Proudly Accept
Testimonial
What People Say About Us
Steven and his team were very responsive and professional from the time I spoke with him over the phone through completion of the work and the follow-up email/phone call indicating a completed job that was guaranteed. I had less than a one day turn around from initial contact to the time the job was site-surveyed by Steve himself with photos and further anaylysis for his men to evaluate. The gentelman doing much or the actual work was very effecient and professional. I'm in a customer service focused businessman and it is very nice to see other organizations that clearly operate with their client's interests in mind from start to finish. A roof repair can and was a little overwelming for me and Steve made all the stress and anxiety go away by reinforcing the fact that they have done this work for many years and that it was going to get thoroughly taken care of. I know who to call in the future and certainly who's getting the complete roof replacement job when that's time. Thanks again Steve!!!
Ben Britton
business
Vienna, VA
February 3, 2009
0.3