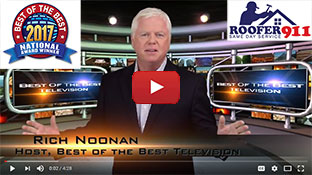 We Proudly Accept
Testimonial
What People Say About Us
Steve and his team were very responsive and professional and knew exactly how to correct the roofing problems on our mid-century home. It has been a few weeks now since the work was done, and while we've had lots of rain, we can happily report that we've had no leaks. I highly recommend this company to others.
Veronica V
business
Alexandria, VA
December 3, 2013
0.3
Roof Leak Diverter
Our new Roof Leak Diverter solves roof leak problems quickly. Roof leak diverter prevents water damage from problem flat roof, shingle roof and all other types of roofing material. Roof leak Diverter is especially useful for Commercial Buildings, Offices, Warehouses and other establishments.
While waiting for a licensed roofing contractor, there are two temporary remedies for leaks you can use. Before climbing onto your home, know this: It is easy to slip, particularly on wet tile and there is danger from tree branches, power lines and ladders. Roof repairs are made from the outside. On the inside, set up buckets under leaky areas or even better, use our patented Roof Leak Diverter to prevent further interior damage. On the outside of the roof, you can use plastic poly tarps as shown below or tar paper to temporarily stop water from coming into your home.
This roof leak repair diverter is easy to install and is great for transporting to other problem areas if necessary. Divert roof and other annoying leaks to a location that is not in the way of people and equipment. Our Roof Leak Diverters create a safe and non hazardous walking area that wet floors can create. Leak Diverter is essential when customers are frequenting a store or location to insure business operations are not interrupted.
Roof Rain Diverter installs quickly, with rope or bungee cords and a garden hose, no special tools or training needed.
Roof Rain Diverter fabrication is reinforced vinyl with electronically welded drain and brass grommets at corners and along sides
Rainwater Divert leaks to containers or drains around the clock, without attention.
Leak Diverter has heavy-duty D-rings that make installation a snap.
Roof Leak Diverter is a large vinyl-coated fabric that channels roof leaks into a standard hose hook-up.
Many Styles to Choose From: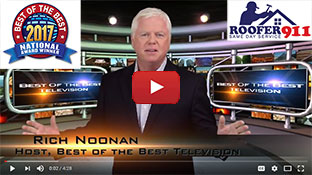 We Proudly Accept
Testimonial
What People Say About Us
I was pleased with the quality of work and the professionalism. It was easy to transact with Steve Briesemeister. He was courteous and knowledgeable. His diagnosis of our water leak was on the money. His estimate was prompt, accompanied by photographs. They started and finished the work as promised, on time. Steve was in contact with me when they encountered other issues and we were able to resolve it with e-mailed pictures and cellphone.
Prakash Rao
business
Fairfax, VA
October 1, 2010
0.3