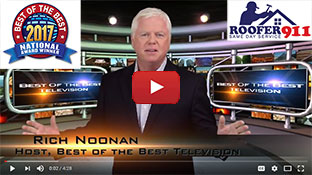 We Proudly Accept
Testimonial
What People Say About Us
Prompt response, estimate and repair work even in the midst of pouring rain and storms. Very professional company and employees. They left no mess and were quite pleasant. Thanks!
MIchele Blitz
business
Herndon, VA
October 2, 2010
0.3
Customer Satisfaction - Roofer911.com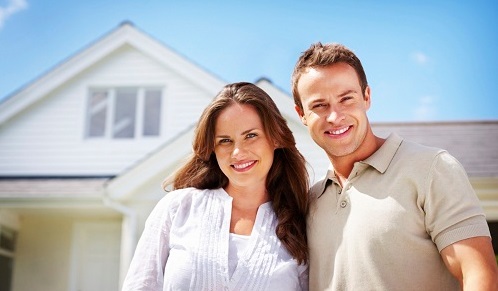 We Value Customer Satisfaction
"You have to perform at a consistently higher level than others. That's the mark of a true professional. Professionalism has nothing to do with getting paid for your services." ~ Joe Paterno, Penn State University Football Coach
Your New Roof is a Major Investment
One of the biggest investments you may ever make will be in the purchase of your home. You have many options for the future. To mention a few, you may want to live in it for your lifetime, give it to a family member, donate it to a charity or sell it at a profit. In all of these scenarios there is a consistent need to keep your home in good condition, perhaps even improve it.
The weather and the elements have the most impact on a house in terms of wear and tear. Your roof is your home's first line of defense. Without a stable, watertight covering over your home it will fall to ruin in a few short years. Whether you are having a new home built or replacing an old roof, it is a major project and a considerable expense.
Communication is a Priority
What matters to us is that you feel confident about the project from the instant you contact us to the moment our last roofing truck pulls away from your home. Communication is essential. We strive to have a 100% understanding of your preferences so we can deliver it beyond your expectations. Your new roof will cost several thousand dollars and you deserve the assurance of knowing the job was done right.
Honesty is a Must
When you have questions or concerns we respond immediately. We keep you informed about the progress of your roofing project. We keep it real – we set practical expectations we know can be achieved. If we misunderstand something or make an honest mistake we'll be the first to bring it up and rectify the situation. In over 38 years of doing business, our customers have been totally satisfied with our courtesy, professionalism and workmanship. We intend to keep it that way!
Satisfaction That Keeps on Going
You can also rest assured that your new roof installation or rood replacement will be done in total compliance with all industry standards and local building regulations. Our responsibility is to add superior protection to your home, increase its energy efficiency, improve it aesthetically, boost its market value and extend its life. What matters to us is that your customer satisfaction with your new roof will continue to grow long after our crew completes the work on your home.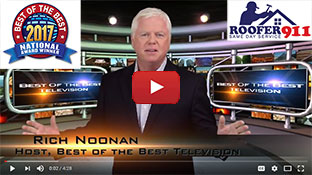 We Proudly Accept
Testimonial
What People Say About Us
I just wanted to let you know that the roof repairs you made Friday performed great during the heavy rain Saturday. No leaking around the attic fan, and the gutters you re-pitched have never worked so well! Thanks for being able to move so quickly to take care of our roof repairs. You are welcome to use me as a reference if needed in the future,
John Dunn
business
McLean, VA
October 28, 2008
0.3