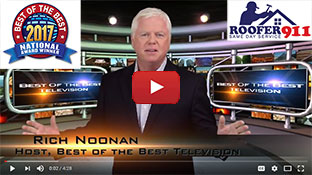 We Proudly Accept
Testimonial
What People Say About Us
This was by far the best experience Iíve had arranging work on my house. I worked with Steven Briesemeister who was knowledgeable, courteous, and flexible. He completed my estimate in a timely manner. We quickly negotiated a price that was acceptable to both of us and within two days the work was expertly completed. Not only does he insist on quality work, he also made sure that I was completely satisfied with the work, which I am. If I need any other roof work in the future I will call Roofer 911 and I will be recommending them to any of my friends who are looking for quality roof work.
Mark Meiczinger
business
Alexandria, VA
April 11, 2010
0.3
Proper Attic Ventilation - By Roofer911.com

Why would attic ventilation be something you would need to be concerned about? After all, the attic is not a place you normally spend a lot of time. Sure, you might store boxes of old books or the first baby clothes you bought for your kids, but it's not likely you're up there much. If the attic feels a little stuffy, it might not bother you to be in it long enough to move a couple boxes around, but that stagnant air is having an effect on much more than you may realize. Regardless if you live in a hot climate or a part of the country where the temperatures dip below freezing in the winter, the condition of the attic influences the longevity of your house. It is part of the roof system that protects your home and acts as a buffer between the external environment and the inside atmosphere. It plays a major role in the amount you pay each month to heat or cool your home.
What are the problems associated with a poorly ventilated attic?
Hot air rises and takes with it the humidity created by normal living activities, including running hot water in the shower and using appliances such as washing machines or dishwashers. Much of it ends up in the attic. If it cannot escape, you have the issue of excess moisture turning into condensation. It can accumulate in small puddles and leak back down through the ceiling. A warm, humid environment is perfect for mildew and toxic black mold to flourish. Dampness weakens and rots the wood sheathing on the underside of the roof and the trusses. It corrodes the metal materials that were used to fasten the roof in place. Too much moisture in the insulation reduces the R-value.
There has to be a way for the heat to escape from your house in the summer. Otherwise, it radiates back into the rooms below, making them uncomfortably warm. In the winter, too much heat in the attic warms up the roofing materials enough the melt the snow and creates ice dams on the edge of the roof. This is major concern and cause for a leaky roof.
What are the symptoms of low air circulation in the attic?
There are some obvious signs that you don't have enough air circulation in your attic. In warm seasons, if you go up to your attic around mid-afternoon and have your breath taken away by the wall of heat that hits your face, you have a problem. That heat is likely causing your air conditioner to run overtime, which increases your electric bill. In the cold weather, icicles hanging off the edge of your roof make your home look like a scene from a winter wonderland, but it means trouble. Icicles are an indication you have ice dams and potential roof leaks.
We help your attic do the job right.
There is a delicate balance between have too little air flow and too much. Your attic should stay cool, but not cold enough to make your furnace run nonstop in the winter. We use a formula based on the square footage of your attic to precisely calculate the optimal amount of ventilation you need. A simple adjustment to your roof vents can prevent needing a new roof replacement. Before we recommend additional attic ventilation we do a thorough inspection and infrared scan to determine any other issues or energy leaks in your attic.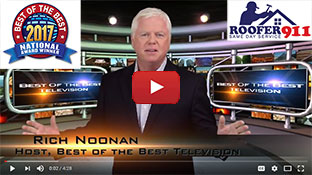 We Proudly Accept
Testimonial
What People Say About Us
We had severe wind damage, leaving the crest of the roof completely open. Roofer 911 responded right away (before 8 am via email) which was much earlier than ANY other company (three other companies contacted us mid-to-late morning with offers to take care of our problem sometime the following week?!), did the job THAT day (very important with the exposed opening), and sent photos of the work completed. They were professional and I would recommend Roofer 911 to anyone who needed repair work done quickly and with expertise.
Nancia D'Alimonte
business
Gaithersburg, VA
March 23, 2011
0.3